Cybersecurity has always been important, but the COVID-19 pandemic has become a catalyst for an increase in cyber-attacks, leaving companies scrambling to rapidly deploy technology or implement new processes to manage an almost insurmountable challenge.
Data is king and every business trades in it. For organisations managing on-premise data networks, however, protecting that data is becoming increasingly complex and expensive. The right physical environment is critical to security, but maintaining the growing list of physical, environmental and telecommunication requirements demands a vast amount of infrastructure and resources to maintain it which is expensive to implement and manage.
"Physical data protection is complex. Knowing who accessed what and when. Keeping temperature and humidity under control. Ensuring a reliable power source and multiple telecommunications connections from multiple carriers, the reality is the average business can't possibly keep up. And as this complexity grows, so does the risk to security".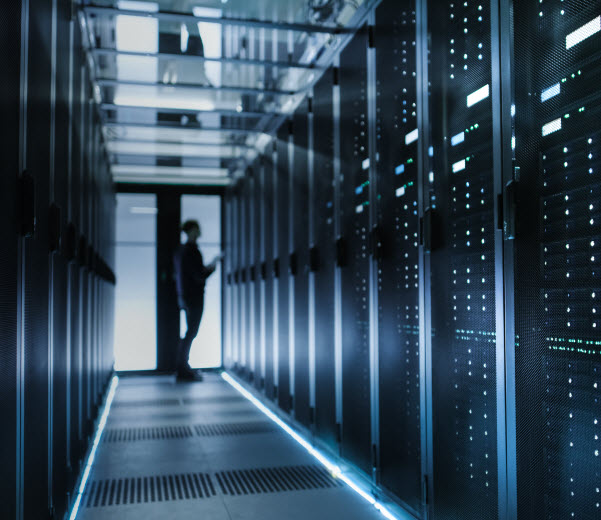 Data centres are purpose-built for network data protection.
Data centres differ in offerings, but the best are built at scale to address the many physical requirements for maximum security in line with ISO27001 standards, and provide fault-tolerant Tier 4 security.
Research suggests the demand for data centre capacity is set to grow rapidly in a post pandemic world.
"The solution to cybersecurity challenges is to take the data off-site and give it to experts who deal with these risks daily", says Rod. "Improved efficiency, enhanced security, reduced costs –these are the benefits that every customer experiences after the move. Put simply, a good data centre offers all the things an average business has no chance of implementing or controlling in an office environment."
Here Alliance SI summarise the main benefits of making the move to a data centre: 
Accountable access control — A fundamental component of data security relating to who has access to your company or organisation's data.
Staff certification — Protocols to ensure access by authorised staff or contractors with the appropriate training and certification.
Automated upgrades — Updates to equipment and systems is assured and automated, without the need for ongoing investment or time-consuming migration.
Five-layer building security — Five layers of physical building security from the perimeter to the data cabinet room and even the data cabinet itself, keeping every aspect of the system (even cabling) secure.
Budgeting risks — The unplanned and unbudgeted capital expenditure requirements associated with on-premise can be prohibitive, and can significantly impact cash flow and bottom line.
"Making the move to a data centre is ultimately about reliability, security and predictability," says Rod. "While some situations may call for a more hybrid approach, for the majority of businesses, the move to a data centre prepares them for future growth and resilience."
Reach out to Alliance SI to learn how we can support seamless data centre relocation for your business.