Due to the global pandemic, organisations around the world may have experienced as much digital transformation in two years as they had planned for decades. As a result, it has provided an opportunity to accelerate digitisation programs and introduce emergent capabilities like self-service with a significant move toward the cloud.
We have quickly adapted to our changed circumstances through the increased use of digital technology. In a world of uncertainties, one thing is for sure – the demand for data, connectivity and digital services will continue to rise. As organisations deal with the multitude of changes brought by the global pandemic, adaptive infrastructure and limitless scalability is a key tool to stay on the front foot and prepare to thrive in a post-COVID world.
Transforming to adaptive digital infrastructure is only made possible with the support of the network. Alliance SI can provide the most secure network infrastructure that supports accelerated digital transformation and connects remote and mobile workers.
In the future intelligent managed networks that offer high bandwidth and low latency will be critical to businesses that demand a high level of performance. To support distributed IT systems and a nomadic workforce, networks need to be software-defined and cloud-ready, as well as offer a greater degree of automation and flexibility.
Software-defined networks can adapt quickly to an organisation's activity, learn to improve their own performance, and evolve with the organisation. In turn, this improves the efficiency, flexibility, and speed with which organisations provision and manage their network services and infrastructure. We can provide sustainability and limitless scalability to ensure businesses are able to continue with the increasing demand for this.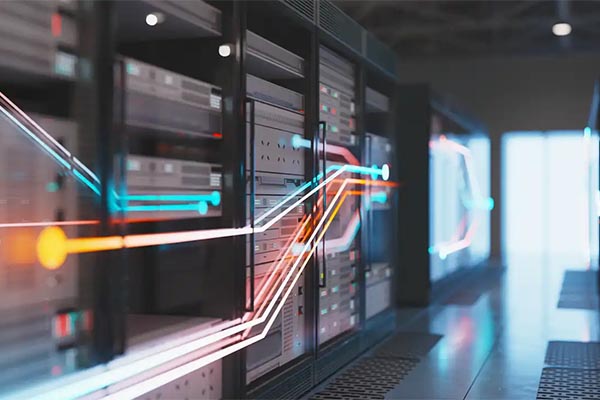 Into the future

Recent research has found that the impetus to move to cloud is the strongest in the past decade, with 93 per cent of respondents now accelerating the adoption of cloud services. Cloud services promise greater flexibility and speed to market – and as a platform can drive top-line revenue and improve operational efficiencies. Cloud can also act as an alternative sourcing method if IT departments are not available or physical access to infrastructure is difficult.
As many businesses contemplate reducing their office footprint and shifting to a largely remote workforce in the long term, they may no longer have any physical data hosted on premise. This marks a departure from the convention practice of keeping some data onsite, and underscores how cloud has become critical to business continuity. While data centre security and adaptability will always remain, the push towards the wireless network means businesses need to safeguard their networks with both physical cabling and cloud accessibility, speed and security.