Every organisation wants to talk about metrics. We know metrics are important – they tell you how well you are performing compared to expectations – but selecting the right metrics to monitor and identify the underlying root causes of poor performance may not be as easy as you think. You could measure anything and everything but if you are tracking metrics just to maintain data, you are probably measuring the wrong things.
Despite all the data that IT managers have at their fingertips, many will struggle to quantify how their department is performing. It is a case of drowning in data but starving for insights, as many of us are experiencing in the new data driven age. It requires a change of mindset and a renewed focus on understanding just what metrics really matter.
But first, how do we define IT metrics? IT metrics are quantifiable measurements that help IT leaders efficiently manage the business of IT. Traditionally operational, IT metrics also help align IT investment to business strategy, customer experience, and cloud optimisation, helping CIOs determine the value of technology and build confidence in IT performance.
What makes them different from key performance indicators (KPIs)? A KPI is a metric used to evaluate whether or not a company is meeting its objectives. Not all metrics can be key however, so KPIs are a select group of metrics deemed essential to meeting business objectives. These indicators help teams focus on areas that generate the most value and have the greatest impact on business outcomes.
The difference between a KPI and a metric can be narrow; for example, a metric might track how many employees were hired against a specific goal whereas a KPI would measure how that gain in employees is resolving problems, boosting sales or driving innovation.
IT metrics support KPIs by tracking cost, performance and output for IT processes. To be effective, they are often compared against established benchmarks, which provide context for the KPI's value. Used this way, IT metrics help determine gaps between current and desired performance, track progress over time and demonstrate how process improvements impact performance.
So which metrics are actually relevant when it comes to IT? There are literally thousands of metrics that shed light on IT cost, performance and output. But in this case, more is not better. We know that too much data can be overwhelming and unproductive. Instead, a top-down approach to metric development ensures IT leaders focus only on the data that informs key business decisions. Zeroing in on the essentials will ensure IT teams are better positioned to understand and communicate impacts on specific outcomes. The following categories are critical for success:
Financial Metrics
Critical to managing the business of IT, financial metrics help IT leaders steward technology expenditures and investments. These metrics help manage the financial health of the department and may reveal levers for cost reduction, better resource allocation and increased accountability.
IT spend versus plan – where are we over or under?
Application and service total costs – what does each IT offering really costs to deliver?
Infrastructure unit costs versus target/benchmarks – how efficient are we; how do we compare to our peers?
Delivery Metrics
Delivery metrics track the effectiveness of project execution and the ongoing delivery of business-facing services. These metrics may include satisfaction surveys, budget and completion measurements, and data that influences labour and resourcing strategies.
% of projects on time, on budget and to specification – are our projects running effectively?
% of business-facing services meeting SLAs – are we delivering the agreed-upon service performance and quality?
Innovation and Agility Metrics
Innovation and agility metrics focus on prioritising and driving investments to change or transform the business. The data behind these metrics enable portfolio views of IT costs, project investments focused on changing the business, and technology investments in emerging capabilities like cloud.
% of IT investment on business transformation – are we investing enough in technology innovation versus day-to-day business?
% of project spend on customer facing initiatives – are we prioritising the customer and investing enough on business impacting projects?
Business Value Metrics
Business value metrics help CIOs demonstrate how technology investments are (or are not) impacting business outcomes. These metrics analyse value by tracking the impact of incremental IT investments against business capabilities, business objectives, and revenue.
IT spend by business unit – how does BU consumption impact IT costs; what is the relative IT cost of each BU's consumption?
Customer satisfaction scores – are we delivering the agreed-upon service performance and quality?
% of IT investment by business initiative – do IT projects line up with business priorities; are we investing enough in our strategic initiatives?
The biggest challenges include data deficiencies and analysis lag time. Data validity, integrity, consistency and relevancy are all concerns when setting up IT metrics that will drive analysis and decision-making, but just as the cost of bad data can be daunting, the savings and value realised from having even just a few accurate metrics in place can be a reason to get started.
Importantly, getting IT, finance, and the business on the same page with a common language of IT functions is crucial to creating IT metrics that tie back to business goals. One of the biggest challenges today is that IT financial metrics are often coming from the general ledger to the CIO. To drive accountability, it is important IT teams can translate cost data into language both IT and the business can understand and use to motivate better performance. Ideally, IT is using this data to make better decisions about investments and working with the business to communicate value more effectively.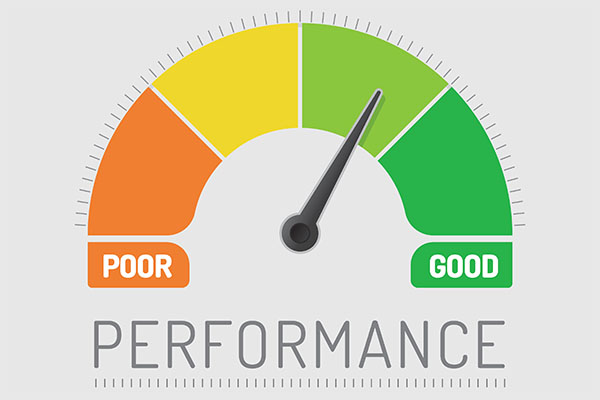 There's an old saying that you can't manage what you can't measure. That may be true, but measurements are only as good as the story they tell. Good IT metrics establish a fact-based methodology for measuring your progress toward business goals, leveraging data to tell a story. It is easy to capture IT's annual spend but comparing that data point to IT spend year over year makes the data meaningful. The first is simply a measurement. The second is a metric that tells a story.
When IT metrics are relevant, they guide decision making that helps companies achieve strategic goals, focusing the IT team around true drivers of business performance. This has never been more important, as IT teams are asked to balance increasing business demand with static or decreasing budgets.