Rethinking IT support for an evolving workforce
---
By Joe Garzaniti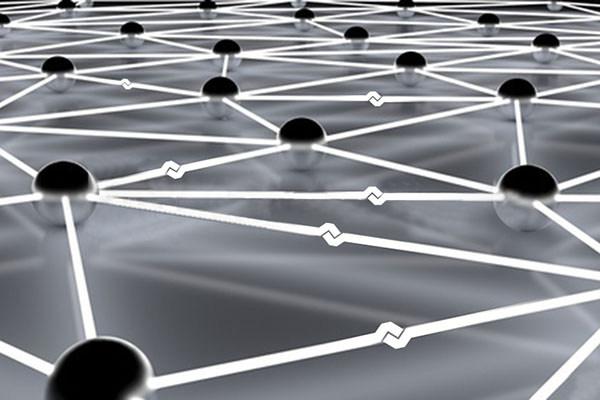 How can business best manage their remote IT solutions?
For many organisations, the pandemic has changed business operations overnight. While McKinsey's latest report shows business executives remaining positive despite the growing rise in cases, there is a distinct shift in the long-term outlook for recovery. In short, the effects of the pandemic are here to stay, and business must adapt to survive.
For many businesses both small and large, managing a remote workforce has brought new and unexpected business challenges. As companies have been forced to rethink where work gets done, so too are they forced to reconsider many traditional workplace support services – none less than IT support.
How can a traditionally on-site service feasibly support a remote working program? Questions such as these have been especially true for multi-regional or national organisations further disadvantaged by border closures.
In all the literature and research generated as a result of the recent shift to a remote workforce, one thing appears clear. Planning and execution fall largely into two categories – remote employee management and technology enablement. Management approaches depend primarily on company need and culture, but IT and technology support can be easier to plan and execute on a repeatable level. And CIOs and IT Managers are now balancing immediate priorities with longer term considerations. While containing costs may be a crucial element of the response, CIOs have an opportunity to accelerate programs and push priorities that can help position the business to succeed when the downturn ends.
"We are witnessing what will surely be remembered as a historic deployment of remote work and digital access to services across every domain." McKinsey, The COVID-19 recovery will be digital
In the short term, however, a critical and immediate priority is the need for an IT strategy to help remote workers be productive from anywhere, at any time and from any device. There are a number of best practices to keep in mind when rethinking IT support for an evolving workforce, to deliver a successful and frictionless program for everyone involved. Below we list our top 10 considerations.
IT support as a service
Nowhere is the 'as a service' model more relevant than with IT support to manage a remote workforce, where the paradigm of fixed resources working in fixed locations, supported by fixed IT support has been turned on its head by the pandemic. Embracing managed service providers offering a remote hands service with a national capability guarantees responsive and expert support, as and when needed. With the current uncertainty, such an approach proves an extremely cost-effective means to manage whatever the future holds, providing immediate scalability and the ultimate flexibility to match changing needs.
Invest in Software as a Service (SaaS) and cloud solutions
Cloud productivity tools such as Microsoft O365, Zoom, Slack or Jira make it possible to work anywhere. Create a culture where teams collaborate in the cloud with platforms like Microsoft Teams and OneDrive, supporting collaborating work practices irrespective of distance.
Ensure virtual access
Do your employees need physical desktops because of software or hardware requirements? Or do you have issues with laptop availability? Companies have been ordering laptops in large quantities leading to a global supply shortage. Proactively stock off-the-shelf laptops to address the supply-chain issue or provide employees access to virtual computers from their personal devices to keep business running even if laptops are unavailable.
Optimise network and infrastructure for increased VPN use
COVID-19 has significantly increased the demand for high capacity network infrastructure, NBN connectivity and access to a virtual private network (VPN). Continuous monitoring, firmware upgrades and reboots of infrastructure equipment will all facilitate better connection stability.
Continue to onboard new staff
Just because the traditional workplace environment may have changed, this doesn't mean you can stop onboarding new staff members. Ensure you have a plan in place to make this process as seamless as possible, including the issue of equipment, security credentials, and technical assistance and support irrespective of location. While virtual support will solve many problems, recognise that the need for physical support remains – and your business will need a new strategy to offer this hands-on service.
Prepare for increased support needs
Any time work conditions change, there will be a need for additional support. How will your traditional IT support model manage this added demand? Provide self-service options where possible, put importantly make it easy for staff to get support though multiple channels, including over the phone, online or onsite.
Use new data to improve business operations
Hundreds of operational decisions get made on daily, weekly, and monthly bases. Set up dashboards to actively monitor system health and accessibility. This valuable data tells you if your employees are active in your systems and able to perform functions as anticipated. It also gives immediate insight into their usage and informs you if action is needed to provide more licenses, address issues, or send remote support to ensure your workforce can stay productive.
Don't compromise on security – securing endpoints and data
In general, social engineering and insufficient security measures for remote work are the two main cybersecurity risks that companies face during this time of crisis, and we've already seen the result of some recent security breaches. Now is not the time to compromise on security, with focus on people-based initiatives as well as a review of cyber protocols to deal with compromised credentials and data, along with intellectual-property theft, fraud, and other crimes. Sensible advice from industry experts is crucial.
Monitoring and maintenance support
Of course, every device needs ongoing support and maintenance to ensure it stays in optimum operating condition – but often out of sight is out of mind. Business need a realistic maintenance program that will move from the office to the homes of many. Don't rely on end users to be able to adequately recognise issues or explain problems.
Have a backup plan
Now is the time to review and potentially your backup plan for technology issues The workplace and work practices are evolving, and critical thinking around capturing and protecting critical knowledge and information is vital.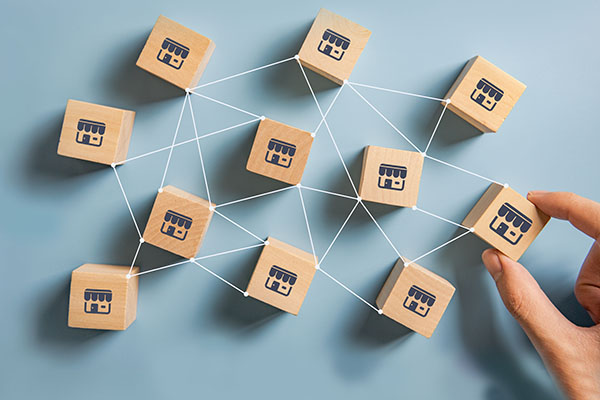 Adapting to unprecedented change is hard but with careful planning and the right strategy, implementing new and more convenient ways of supporting a remote workforce does not have to be a challenge. Businesses wanting to guarantee success in this 'new-normal' landscape need to invest in flexible, scalable systemic changes that are more than simple quick-fixes that adhere to temporary lockdown restrictions.
For Alliance SI, a remote hands program is the obvious solution. Switching to IT 'support-as-a-service' ensures that businesses get 24/7 access to expert solutions, with minimal downtime — helping to optimise operations and deliver business value beyond COVID-19. A subscription-based service, from an expert IT team with a distributed network, eliminates the usual inconveniences of performing immediate maintenance or repairs on-site, through an 'always on' solution.