The last decade has brought significant advances in technology – technological advances that have not only transformed day-to-day business operation but often transformed job functions, improved cost efficiencies, and helped to drive growth.
Combine this boom with the accelerated digital transformation brought about by COVID and many organisations find themselves in totally unchartered waters at the start of 2021. Facing a widening IT skills gap, companies are having to constantly play catch up as the pace of advancement increases.
The reality is that it is hard to stay current. New technology can be hard to learn and understand, let alone to integrate, develop and leverage – yet it provides the competitive edge to companies that manage to harness the advances to their advantage. The problem is exacerbated by a global skills shortage – the lack of available in-house talent a growing problem for many companies, especially those expecting candidates to hit the ground running with limited training. A challenge when the available talent pool is already low.
Outsourcing is an increasingly popular business model in Australia, and the trends has been growing by about 1.2% per year from 2013 accordingly to a report from IbisWorld. Market demand for IT outsourcing remains strong and is predicted to remain so. Procurement intelligence firm Beroe Inc., for example, forecasts that the IT outsourcing market will see an annual growth rate of 6% until 2022. Outsourcing allows multinationals to increase productivity and develop outcomes that provide their organisations the competitive edge.
So how does IT outsourcing fit into the new wave of technological prowess? For many years, IT outsourcing was synonymous with big operational changes and resource redistributions. Sizeable segments of a company's IT operation were outsourced and IT leaders and their teams put in tremendous strategy, planning and change management work into these large-scale outsourced technology operations. No one thought of IT outsourcing as turnkey. Fast forward to 2020 and a new, agile mindset has swept the IT outsourcing sector.
Crowdsourcing ideas or solutions has become more common. The idea of turning over one part of a tech project to an outsourced expert sounded scary and risky just a few years ago. Today, IT leaders will often move the work outside of the organisation to a skilled, outsourced expert rather than wait to hire an internal and hard to find resource.
In 2019, Forbes predicted that IT outsourcing would shift from non-mission-critical tasks or simple support roles to tie directly to business innovation, strategic growth and revenue generation. IT outsourcing providers will be recognised as technology partners and used to solve strategic business problems to help clients gain a competitive advantage and to integrate new technology into the business.
Traditionally, lowering overhead costs and speeding technology adaptation and integration are the main reasons to outsource. Corporate leaders focus on bottom-line performance and outsourcing is a cost-effective way to reach financial performance goals. However, based on the current climate moving into 2021, it may not be totally about dollars. In fact, an attempt to save money may actually have a negative impact moving forward.
Instead, a clear vision of tomorrow, backed by appropriate investments today, is the path to achieve growth targets. It is no surprise, therefore, that companies are looking at more than cost details when it comes to attracting outsourcing partnerships but instead focusing on corporate strategy alignment and breadth of skillset – a solution provider that aligns with overall strategic business objectives. An outsourcing partner should have the range of necessary tech skills, knowledge and expertise as well as the strategic experience to perform the services needed but also to function as a proactive and responsive business partner. They must be able to do more than just provide on the ground resources; they need the skillset to manage complex projects with multiple moving parts, and to actively contribute to problem solving as and when the need arises.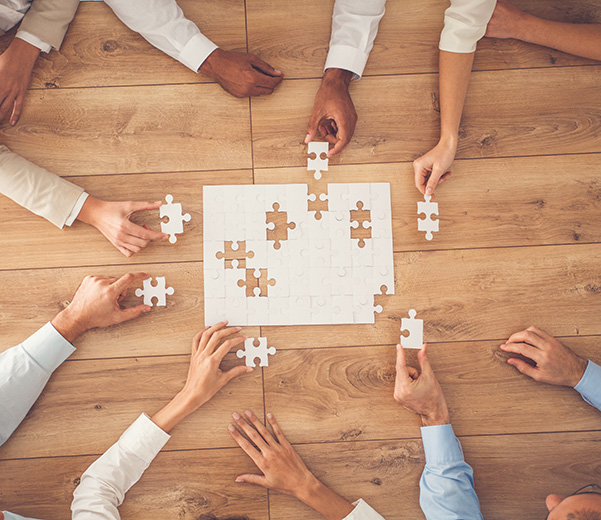 For years, Alliance SI has been redefining traditional IT outsourcing models to provide true 360-degree services and support. Our clients understand that the more time they spend focused on IT infrastructure or trying to understand the potential benefits of new technology solutions, the less time they can spend focused on their business objectives. By engaging Alliance SI, they not only get access to a dedicated team of trained specialists with a wide variety of skills, but they also benefit from a strategic technology partner who can contribute to strategic and complex problem solving while navigating their clients through the new age of technology.