New Wi-Fi rollouts need more than a rip and replace approach
---
By Alliance SI Insights
With Wi-Fi 6 – a new generation of Wi-Fi technology – on its way, many more businesses will be looking to leverage Wi-Fi as their primary network. These days, with Wi-Fi speeds mirroring wired Ethernet speeds, new Wi-Fi rollouts allow businesses to embrace new ways of working. Your workforce can truly take advantage of mobile collaboration with video calling and other bandwidth-hungry apps untethered from their desks.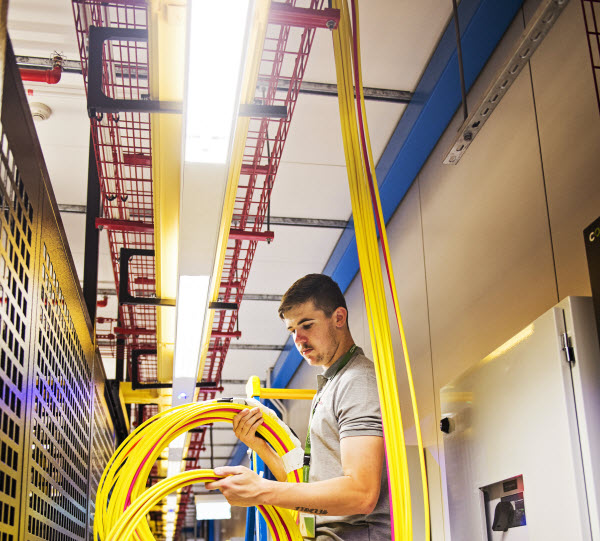 Wi-Fi rollouts are complicated
---
Of course, Wi-Fi rollouts can be incredibly complex particularly for large-scale deployments. And with this new technology, don't expect to be able to simply rip and replace your existing set-up.
As we mentioned in a previous post, there are many factors that can impact the performance and reliability of a Wi-Fi rollout. With this new technology, there are a number of new considerations. It's not just about installing access points, it's critical to know exactly where to place them.
Site surveys are important to optimise signal coverage in all areas and ensure correct spacing of access points onto the floorplan to minimise co-channel interference. It's also very important to consider the radio frequency (RF) environment and construction materials used in the building. Exterior walls, load-bearing walls, support walls and other obstacles can have a significant impact on the quality of Wi-Fi rollouts.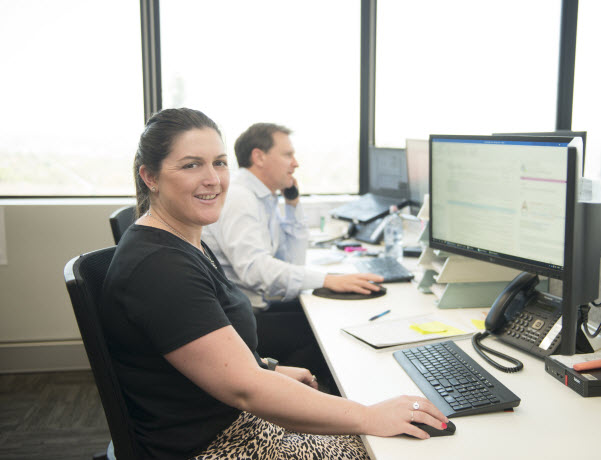 Manage many concurrent users
---
Your new Wi-Fi network needs to be able to manage many concurrent users. And with more and more of your employees using Wi-Fi-enabled devices, you have to make sure they all have consistent and reliable connections in all areas of use.
To overcome this challenge and ensure that users aren't adversely affected by heavy usage periods, you'll need to have the right structured data cabling and infrastructure in place to cope.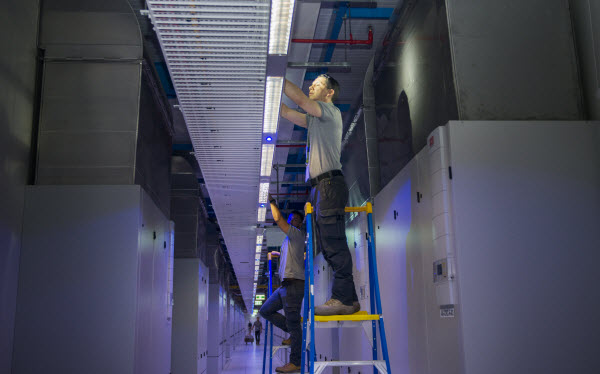 Because of the techniques employed to get higher data rates, the distance in which you can achieve the modern standards like Wi-Fi 6 diminishes. Users have to be much closer to the access point. Too far away, and you'll reduce the battery life of a mobile device and create an unreliable experience. This means your employees will need to be closer to the AP to get higher speeds, so you'll need to plan for more access points.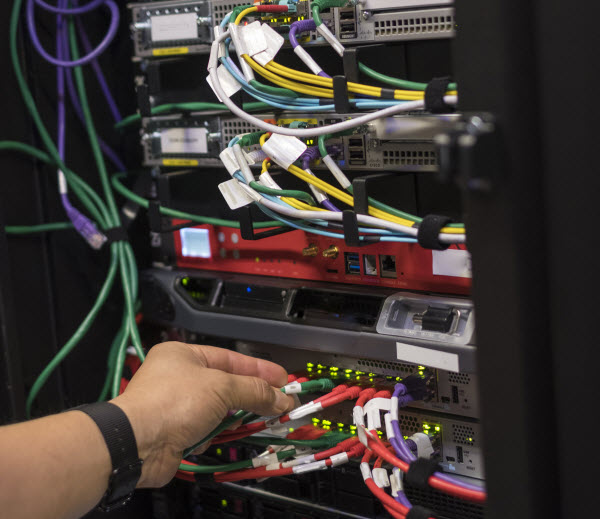 Radio frequency (RF) surveys
---
It's unlikely you'll be able to rip and replace your existing Wi-Fi design and access points, so you need to plan to undertake a predictive or active RF site survey. In a predictive survey, a heat-map is produced highlighting recommended access point locations and expected signal propagation throughout the site.
Predictive site surveys are easy to produce as long as you have a floor plan and a recommended access point model.
On the other hand, active site surveys are much more hands-on and always require on-site visits and surveying equipment.
A comprehensive report is produced detailing findings and making detailed recommendations about equipment models, configurations and your next steps.
Chances are your current Wi-Fi network was not designed as your primary network for mobile voice, video and collaboration apps. While this is now a basic requirement, you should now also be thinking about accommodating new technologies like IoT and IA.
Successful Wi-Fi rollouts allow people to work where, when and how they want with the full range of business apps at their disposal.
The quality of the Wi-Fi network design, the equipment and the wireless service provider you choose to partner with is vital for making sure you have optimal Wi-Fi connectivity. Partner with the team at Alliance SI for help planning, deploying and optimising your Wi-Fi network.
Contact us to discuss your Wi-Fi 6 requirements with one of our experienced account managers.