Matt McCormack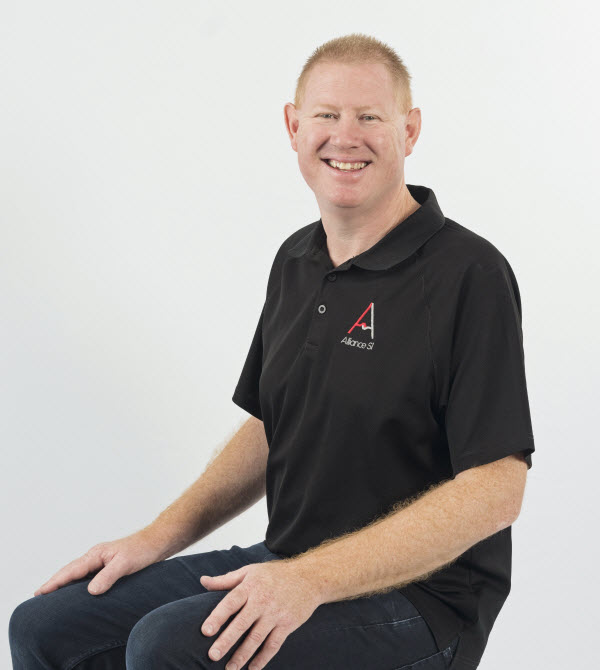 Matt McCormack's been part of the Alliance SI team for over 10 years, progressing from the tools to the management team in a short period of time.
Matt now looks after a team of 25 highly-skilled employees who specialise in completing large data centre communication projects around Australia.
"My team and I have delivered multiple overseas projects, dealing with some of the world's largest cloud providers. We work in a very fast-paced environment where the pressure is always high. We're constantly working against tight timelines, but we always deliver our services to a high quality and standard."
Matt enjoys the challenging nature of the industry and he feels most satisfied when all the pieces of the puzzle come together for the client.
"I am passionate about delivering complex solutions. Completing multifaceted projects within data centres leaves me feeling excited and energised.
The thing that really makes me smile is seeing the value that we add to our clients' businesses. I love seeing our clients happy and satisfied with the completed job."
Prior to joining the team, Matt started his career as an electrical apprentice. He then decided to travel for five years and owned his own company for another five years before finally finding his home at Alliance SI.
"I love that in my role as project manager at Alliance SI I have the ability to create and influence a high performance team. Investing in professional growth and development has always been very important to me.
I believe that quality, professionalism and reputation are key areas in creating a dedicated team…
…a team that has the ability to deliver world class quality data centre communication projects for our clients, both here in Australia and around the world."