Matt Davis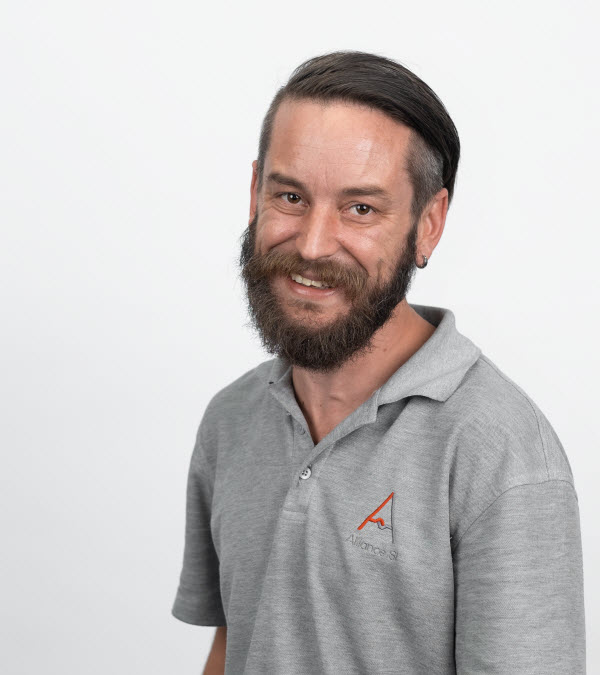 Matt loves the variety of work available at Alliance SI, and it's his role as Supervisor that gives him the opportunity to enjoy new challenges.
Having worked at Alliance SI for 14 years, Matt took the leap from working in the marketing industry into a space where he can feel more energised and passionate.
"Prior to Alliance SI, I was in a promotional marketing role. But it just wasn't exciting anymore, so I gave that up and moved into the trade industry. I was sick of looking at four walls and a computer screen! It can get pretty tiring being in the same environment all the time.
But working with Alliance SI, I can do a lot of different things, go to different sites and enjoy the variety. It's nice being able to get out and spend rarely more than a couple of months in one spot."
Every day is different in Matt's world and he's always ready for the next task. With experience in communications cabling, fibre optic cabling, and data centres, Matt is prepared to meet the customer's needs, whether that's service or construction.
"Every day is different and I encounter lots of different projects. There are always challenges as every site is unique, but it gives me an opportunity to get creative and find the best solution.
Even though the end goals are always the same, every task looks different. But whatever I'm dealt with, I'm happy to look after."
Matt looks after multiple sites including rural Victoria and Albury NSW. He also oversees mechanics and other tradespeople.
He also enjoys the teams that he works with at Alliance SI, as well as the work culture and the breadth of work that he gets to look after.
His love for variety seeps through to his hobbies. When Matt isn't working, he enjoys water sports and watching the V8 races.