Jarrod Barnes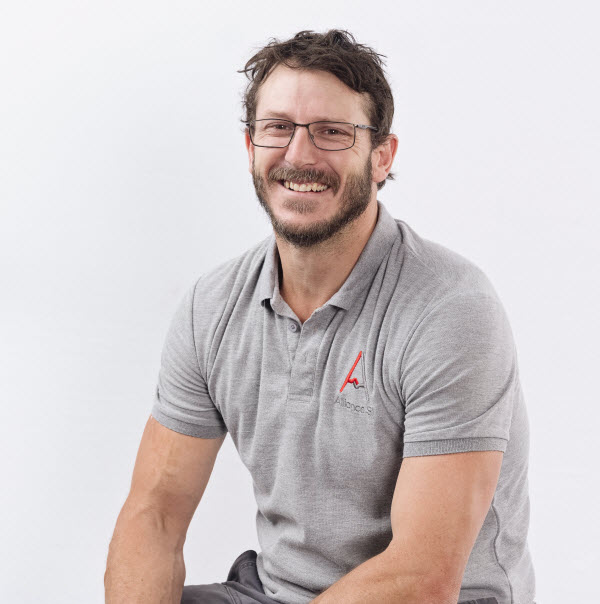 Both at work and at play, Jarrod loves nothing more than physical activity and using his hands…
…which is something he gets to do daily in his job as site supervisor for Alliance SI.
"I've worked in the data and communications industry since 1998, but prior to joining Alliance SI, in 2017 I was working in a supervisor role, which wasn't nearly as hands on. I love my job at Alliance SI because I get to work with and manage a great team of employees and subcontractors… but I still get to use my hands, too.
The work we do at Alliance SI varies from day to day and from client to client.
For example, right now we are working on a new construction build for Uniting Care under a new builder. We are roughing in all the data cabling, terminating and then testing it all."
The discipline of working to the highest level of excellence and being a team player are attributes that Jarrod learned from a young age when he decided to pursue a career in sport.
"My dad had played rugby league for Souths and Easts in late 70s and I played a bit of rugby too before moving to Sydney to play cricket, professionally. I've always enjoyed working with my hands, whether as a labourer on site, in hospitality behind bars, as an electrical apprentice or now as site supervisor at Alliance SI."
While Jarrod may not be playing for the Australian cricket team, there's still the pressure of fast paced delivery and unexpected spin challenges he needs to face at work.
"It actually really energises me when we work under pressure to tight deadlines or unexpected challenges. I love thinking quickly on my feet.'
Jarrod also enjoys the team at Alliance SI, both within his team and between all of the project managers.
"Because my team members know they have to be punctual, contactable and to always keep the lines of communication open, it really helps us to deliver on projects of all different sizes for our clients."
Jarrod's now a family man and loves spending time with his three kids, but you'll also find him keeping fit by training and running.