The Importance of Independent Vendor Partnerships
---
By Alliance SI Insights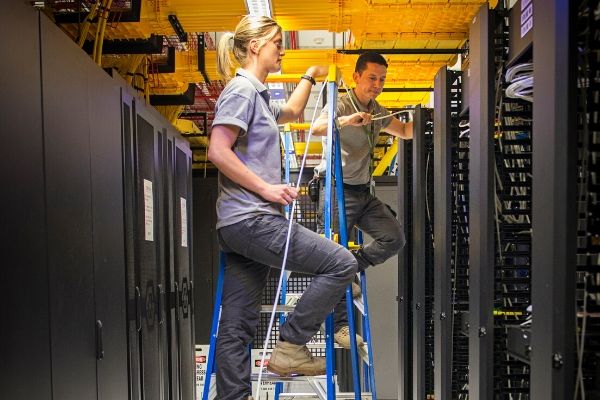 There's an old saying – "two heads are better than one". Whether creating partnerships between colleagues or businesses, harnessing the strengths of others is one of the most strategic and powerful ways for businesses to scale their innovation and provide complete solutions for customers.
At Alliance SI, we understand the value of building strong independent vendor partnerships.
As a proudly vendor independent company, we have the flexibility to truly tailor a solution that meets the needs of our customers.
Providing customers with better service and expertise
---
As a vendor independent company, we can offer our customers non-proprietary solutions without ties to certain systems or equipment – giving our clients greater choices and impartial recommendations. Our partnerships with trusted vendors means we provide our clients with expert network infrastructure solutions.
Working with Alliance SI enables customers to choose the services, applications and solutions that they need to complete various projects without the worry of being tied to a single vendor's product range.
The customer benefits of vendor independence
---
Providers with ties to certain vendors will naturally only present specific solutions to a customer, but the customer may suffer because they aren't seeing the full picture. It may not completely fit the objective, be more expensive, or have certain limitations that will prevent them from completing their project.
In contrast, an independent provider listens to the goals of the customer and shows them all of the available options… everything that will achieve their desired result.
An independent-vendor provider can also assess the marketplace, choose, and implement the best service from a wider range of options that align with the client's goals.
Independent providers like Alliance SI can also offer detailed guidance on the advantages and disadvantages of each product. Our proven expertise gives us the opportunity to customise solutions, services and applications for each client.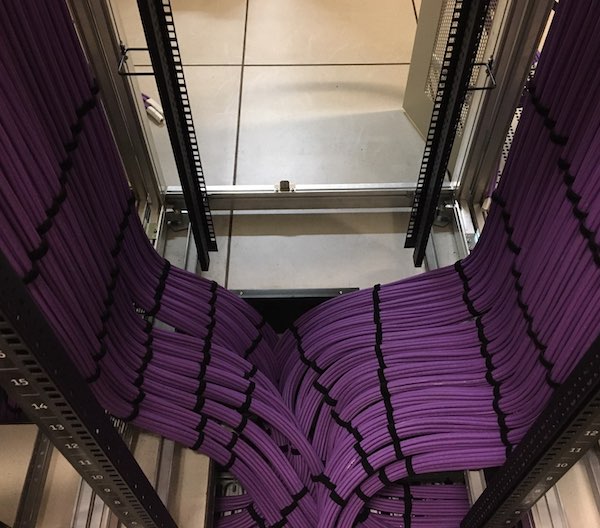 Our trusted vendor partners
---
To support our clients with the best possible project design and implementation, we have certification from a range of vendor partners.
Our certifications with our partners ensure that our technicians are across the latest technology… and our clients have peace of mind that their project is in the hands of the network infrastructure experts.
Our partnerships with vendors such as Siemon and Panduit help us to provide innovative solutions for our clients. Our shared company values truly guarantee commitment to delivering excellence in quality and service.
Mark Mauro, Panduit's Territory Account Manager for NSW is proud of the partnership that he and his company have built with Alliance SI over the years. It's our dedication to service and quality that gives Mark the confidence to work with Alliance SI.
"Alliance SI has always delivered around service and quality, and that's why Panduit's partnership with Alliance SI works so well together. We're able to work together and get the results that customers are looking for.
Most customers look for price, service or quality. And every time we've worked with Alliance SI, they have always delivered service and quality. That's why our customers always come back.
We leverage off each other to achieve the best results. It makes my life a lot easier because at the end of the day if I take Alliance SI to a customer and vice versa, we have trust and the ethical standing behind us to solve the problem and satisfy our customers."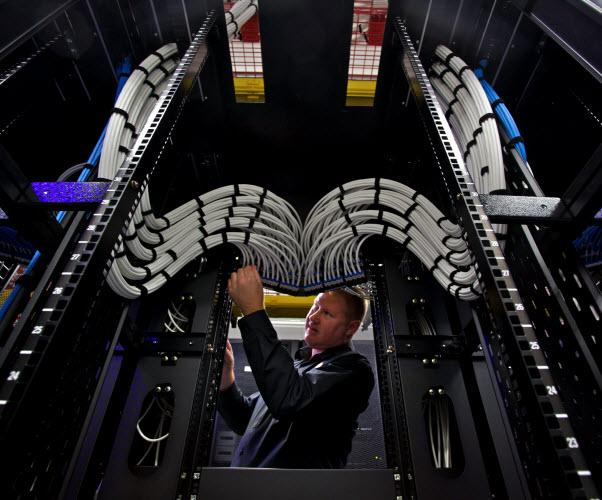 Alan Crawford, Siemon's General Manager for Australia and New Zealand is also pleased to partner with Alliance SI. He believes that partnering with Alliance SI is a factor to Siemon's success over the years.
"We have a very strong working relationship with Alliance SI, from the project managers, the estimators to the contractors on the ground. I've also built a strong relationship with Rod at a strategic level discussing opportunities that are mutually beneficial for us to work on.
The value of our long-term partnership is key to our business. Our company has been in business for over 115 years and the reason we have that success is because we rely very heavily on partners that share the same values as us."
Alan is also impressed with Alliance SI's ability to adapt to changing landscapes and still deliver quality services, solutions and applications to our clients.
"One of the things that we talk about a lot in our company is ecosystems and having partners that want to work with us for the long term. Alliance SI have been on the journey with us for the last 19 years and the business has changed a lot during that period. Customer requirements have changed and the dynamics of cabling within buildings and data centres has also changed. But throughout that entire journey, Alliance SI has been a huge part of our success.
It's one thing to have the right solutions, but if you don't have an organisation that understands how they work and where they should be implemented and install them to the level that they're designed to perform at, the system is only going to be as good as the weakest link.
So we've got absolute 100% confidence in Alliance SI's ability to understand our products and use them in the right situations, test it and complete the whole process for a long-term solution."
On behalf of Alliance SI, we'd like to thank Alan Crawford and Mark Mauro for their continued support and partnership.
Are you ready to partner with Alliance SI?
---
Our scalable team of more than 900 technicians across the Asia Pacific can deliver certified installations of Panduit and Siemon products and solutions.
With more than 40 years of experience, Alliance SI is your data cable installations and remote hands partner.
We take a long-term view with our clients… your success is our success.
Contact us to speak with one of our experienced account managers about how we can use our knowledge and expertise to deliver a seamless result for your project.