How to prepare your business for COVID-19
---
By Alliance SI Insights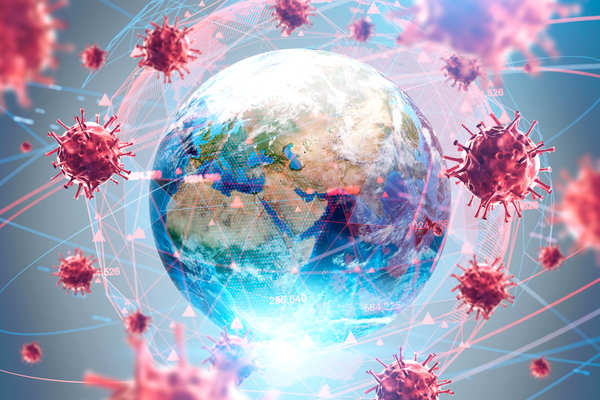 On 31 December 2019 a new strain of coronavirus, now known as COVID-19, was first identified in Wuhan, Hubei Province, China, where it has caused a large and ongoing outbreak.
Since then the COVID-19 crisis has reached a critical phase where businesses around the globe need to act decisively to contain the growth in new locations outside China.
The virus is spreading across the globe with a large number of cases in China, South Korea, Iran, along with Japan, Singapore, Hong Kong, Thailand and Italy.
Efforts by the Chinese government to contain the spread of the virus have caused the country's economic growth to slow, and we are now seeing global businesses respond to the epidemic.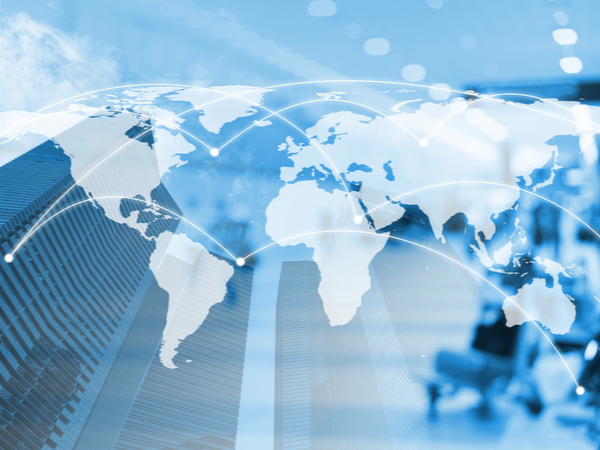 The world's lockdown on COVID-19
---
Since the lockdown on Wuhan, hundreds of millions of workers were restricted from movement, unable to return to work. As measures all over the globe continue to contain the spread of the virus, the impact on global businesses will be significant.
As of 11 March 2020, the total number of confirmed COVID-19 cases in Australia is now at 112, including three deaths. As China's biggest trade partner, Australia's government has imposed a strict travel ban on Chinese visitors.
Many companies are now understanding, reacting to, and learning important methods from the rapidly unfolding events.
While there's no reason to panic and overreact, it's important to establish clear processes to help your business prepare for the COVID-19 coronavirus.
As an employer or business owner, you have a primary duty of care for your staff and you are responsible for work health and safety in the workplace.
With this responsibility in mind, businesses must continue to review and update their risk management and safety protocols. Further, businesses need to keep up-to-date with changes or improvements to health and safety to stay ahead of the COVID-19 outbreak.
After all, a productive, healthy and safe workplace shows that everyone shares common values that make worker health and safety a priority.
Based on our ongoing analysis and support for our clients, we have six practical ways to help prepare your business for COVID-19.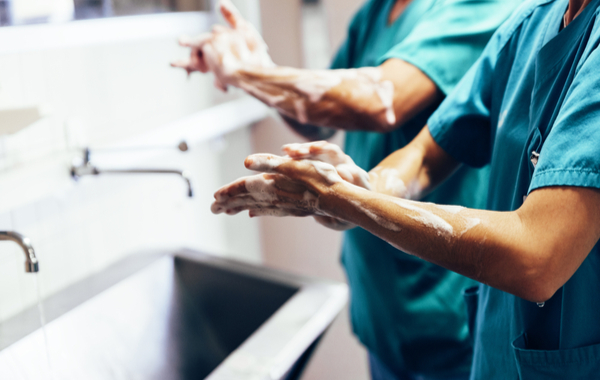 1. Develop a clear understanding of the symptoms.
It's important that your employees understand the symptoms of COVID-19. Symptoms include fever, cough, runny nose, shortness of breath and difficulty breathing.
In more severe cases, an infection can cause pneumonia with severe acute respiratory distress.
If any of your employees display these symptoms, they should seek medical advice immediately.
2. Incorporate workspace cleaning protocols and disinfection.
COVID-19 spreads largely through respiratory droplets from coughing and sneezing, and it spreads easily. It may also be possible to become infected by touching a contaminated surface or object and then touching one's nose or mouth.
Make sure your employees shield coughs and sneezes with a tissue, elbow, or shoulder, and not with their bare hands. Wash hands often with soap and water for at least 20 seconds or use an alcohol-based hand sanitiser.
As germs can be picked up from surfaces and transmitted through touch, it's important that your workspace has access to disinfecting wipes and hand sanitiser all around your space. Encourage your employees to keep their environment clean by regularly disinfecting surfaces.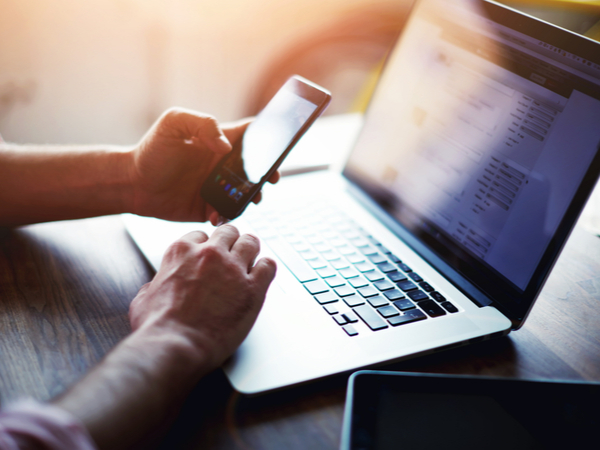 3. Evaluate your travel policies and include potential quarantine requirements.
Make sure that your travel policies are clear, identifying where employees can travel to, for what reasons, what authorisations are required and when the policy will be reviewed. It's also important to develop solutions on travel restrictions and create an information hub where employees can find all the relevant information they need.
The Australian Government also provides up-to-date information and advice for safe travel overseas. If you are heading overseas to destinations which may have been affected, check the advice on Smart Traveller.
4. Review your work from home policies to minimise travel.
With COVID-19 quickly spreading, businesses need to prepare for the possibility of increased absences. It's important to prepare your employees on how they can continue their jobs in case of absenteeism or if self-isolation protocols are enacted.
Ensure that your employees have flexible annual leave or sick leave arrangements should they require self-isolation or recovery from an illness.
Make sure to also review your work from home policies to minimise travel and set clear processes and arrangements. Prepare contingencies for more automation and test all home-working technology and resources now before it's needed.
It's also important to develop a business continuity plan for the possibility of an outbreak in the workplace or community.
In these volatile times, it is also highly likely that another project that involves some of your team members will face unexpected changes or delays, which could affect your group's projects. To minimise the impact, think about where you have skills redundancy built into your team or how to access capacity from outside, and review your business's overall skill sets.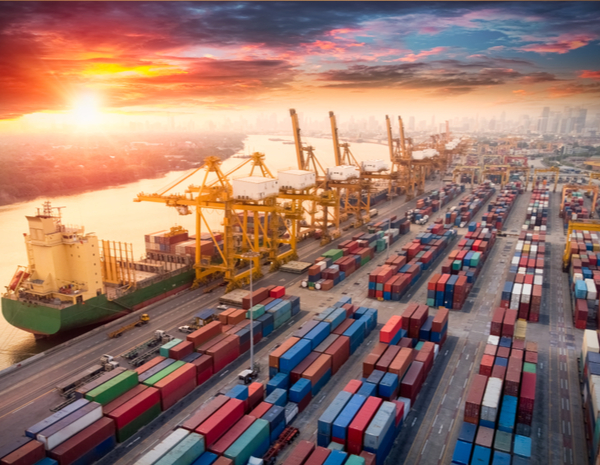 5. Examine your inventory levels and supply chain.
Attempt to stabilise supply chains by using safety stocks, alternative sources, and working with suppliers to solve bottlenecks. Where rapid solutions are not possible, co-develop plans, put in place interim solutions, and communicate plans to all relevant stakeholders.
6. Develop a business continuity plan.
Develop a contingency and business continuity plan for an outbreak in the communities where your business operates. The plan will help prepare your organisation for the possibility of an outbreak of COVID-19 in its workplaces or community.
The plan should address how to keep your business running even if a significant number of employees, contractors and suppliers cannot come to your place of business – either due to local restrictions on travel or because they are ill.
Communicate to your employees and contractors about the plan and make sure they are aware of what they need to do under the plan. Emphasise key points such as the importance of staying away from work even if they have only mild symptoms or have had to take simple medications (e.g. paracetamol, ibuprofen) which may mask the symptoms.
Be sure your plan addresses the mental health and social consequences of a case of COVID-19 in the workplace or in the community and offer information and support.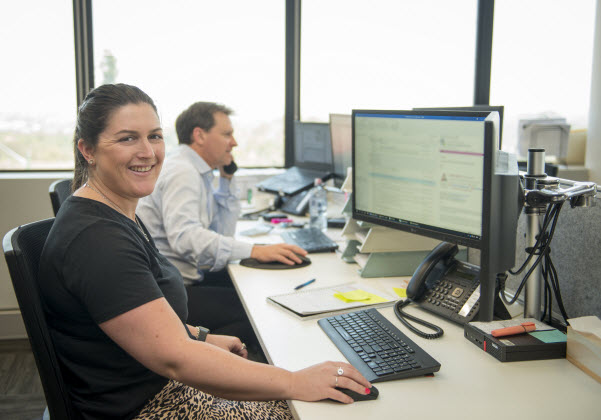 Remain resilient in uncertain times with Alliance SI
---
As businesses organise and prepare for the COVID-19 coronavirus, it's important that businesses find experts with a dependable, resilient and innovative network infrastructure.
As the network infrastructure experts, Alliance SI has the capability to enable businesses to not only build dependable network infrastructure solutions but also to help sort through the noise as we watch every development of COVID-19.
Our team at Alliance SI will continue to find the latest information on where COVID-19 is spreading, and we will regularly share updates and advice for our clients.
Remember, now is the time to prepare for COVID-19. Simple precautions and planning can make a big difference. Action now will help protect your employees and your business.
Our expert team is always available to discuss your network infrastructure needs with you. Contact us to discuss your requirements with one of our experienced account managers.