How to Engage a Data Centre Cabling Company
---
By Alliance SI Insights
Businesses all over the world are experiencing an increase in online services. With these high demands, it's more important than ever to have access to efficient network cabling solutions to help keep business productivity and growth high.
But as network demands continue to grow, so does the need for an efficient data centre cabling company that knows how to promote seamless connectivity between your networks, people and processes.
We break down five important questions to consider when engaging with a data centre cabling company.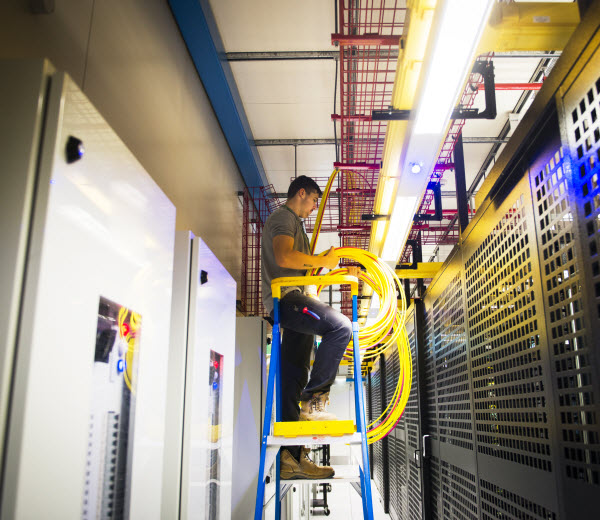 1. Does your provider have a good history?
---
If your data centre cabling company has been in the industry long enough to offer their cabling expertise, assess your needs and provide a successful strategy specific to your business requirements, you're likely moving in the right direction.
An expert data centre cabling company won't be shy about showcasing an About page on their website with plenty of information about their vision, values and how they align with your business needs. Be sure to get a referral and visit your data centre cabling company's website to learn more about their services.
It's also important to seek out positive reviews and learn what existing clients are saying about the service provider you're considering. Case studies and testimonials are a great place to start looking for positive feedback and past results.
2. Are you receiving quality materials?
---
High-end quality materials are essential to the IT environment and it's important to work with a reliable vendor that uses top of the line parts. A reputable data centre cabling company will work alongside leading vendors to get the best parts and materials required for your networking components and equipment.
It's important to ask the right questions and spend time learning more about the parts and materials that your potential data centre cabling company uses from vendor partners.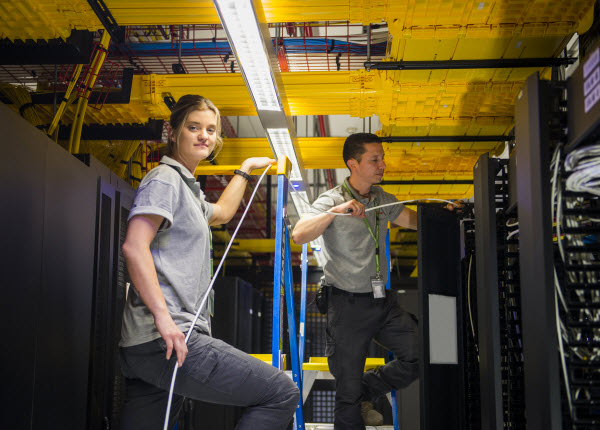 3. Does the company offer custom solutions compatible with your environment?
---
Whether you're getting started with your small or medium sized business or making a network transition, it's important to engage a data centre cabling company that knows how to assess your infrastructure and offer a versatile, custom solution that is compatible with your current business environment.
Buying an out-of-the-box solution to quickly suit your networking needs can make customisation a disaster. Unless you have a skilled IT team that can tweak it and make appropriate changes, settling on a quick solution may not be ideal.
Engage a reliable, seasoned company for your data cabling needs as it will make your networking easier to manage.
4. Is data centre cabling a specialty or a sideline?
---
The data centre cabling company that you engage should possess an in-depth understanding of computer networking and the environmental factors for seamless data transmission.
When you review the services offered by many of today's cabling providers, it's important to check if their services are relevant and compatible with your business needs. Look for a focused network services provider that is well-versed in all facets of network infrastructure.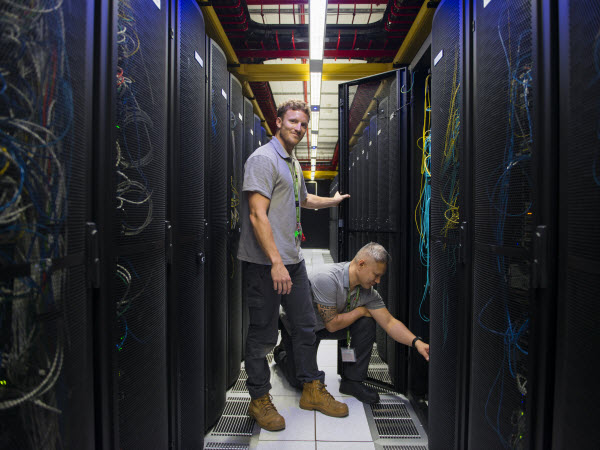 5. Do they offer energy and cost-efficient solutions?
---
With energy and cost-efficiency on the forefront for business entities and consumers, it's important that the network cabling solutions you are reviewing fall into the right categories.
If you are comparing companies and the bids are too high or too low, it may be a red flag. Keep in mind that the cost of network cabling services is not always the most important factor. Weigh all of your options, and look for sustainable, long-term solutions.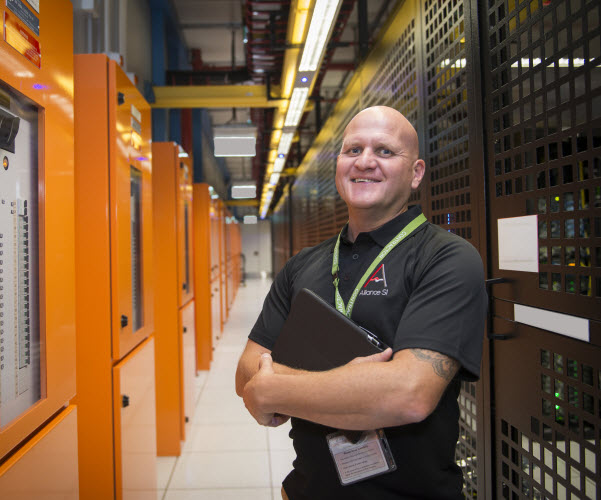 Our experience in data centre infrastructure spans more than 40 years. We have the knowledge, management skills and professional technicians to deliver superior results for every project. The Alliance SI team works quickly, within facility guidelines and complex data centre protocols.
Our data centre cabling uses the latest technologies, offering 100% uptime for a secure, best practice solution. With our certified vendor product knowledge, you can trust that your chosen cabling has been installed to the required specifications. With a minimum 20-year warranty, you will have added peace of mind that our solution will deliver… guaranteed.
Are you looking for complete data centre cabling solutions?
---
From project conception through to structured cabling design, implementation and ongoing maintenance, we offer a full suite of data centre cabling solutions.
Contact us to discuss your data centre cabling requirements with one of our experienced account managers.