A growing partnership with China Telecom
---
By Alliance SI Insights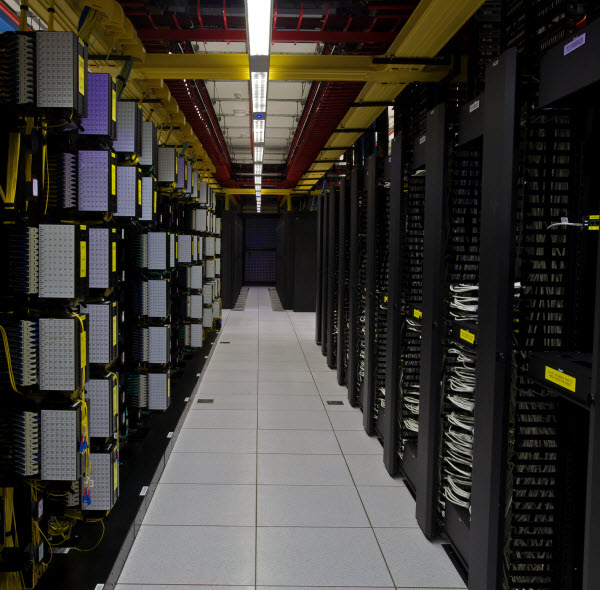 It goes without saying that a scalable team of network infrastructure and remote hands experts is vital for a telecommunications enterprise.
After all, performance and integrity are critical success factors in a sensitive data centre environment.
Almost five years ago, China Telecom was looking for a team of network infrastructure experts that would help provide innovative, dependable and resilient structured cable solutions.
The rest is history. Now, China Telecom has the experts who would help them consistently deliver the same reliable and remarkable services to every corner of Australia…
… and they had no doubt that Alliance SI has the team of experts they could rely on to deliver on time, every time.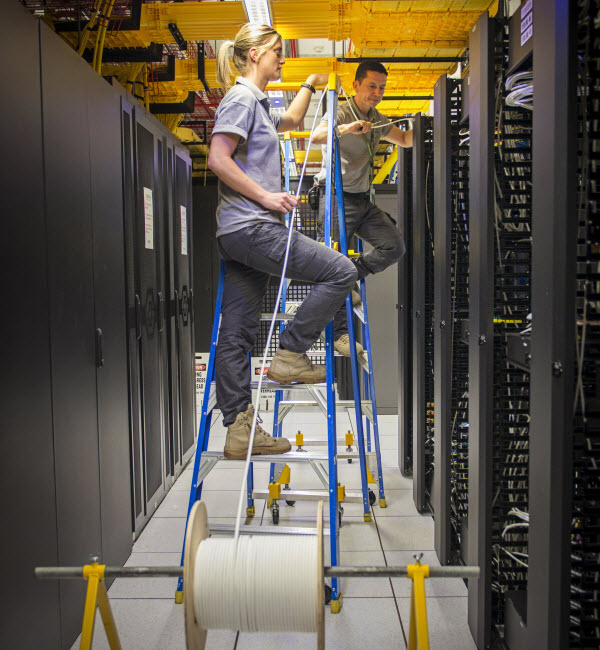 A trusting and collaborative relationship
---
China Telecom is one of the world's largest providers of integrated telecommunication services. With a goal of maintaining a long-standing commitment to the development of global operations and capabilities, they were looking for a team of network infrastructure experts that would help them provide the Australian market with the best solutions.
For China Telecom Australia's Head of Solution and Networks, Marshal Ma, finding a skilled and professional team with the right certifications was of the utmost importance.
"We don't have our local cablers in Australia, so in order for the projects to get done, we needed a skilled and professional team, especially a team that has certification and has met industry standards," says Marshal.
But Marshal soon learned that it was far more than certification standards that Alliance SI offered.
From the early days of Marshal's relationship with Alliance SI to where it is today, Marshal is confident that he can rely on the quality, the expertise and most importantly the delivery of infrastructure that would connect the complex network systems required by their clients.
After all, he'd worked with Lionel and the Alliance SI team for almost five years.
"I first heard about Alliance SI because they have quite a lot of cables across different data centres in Australia. So I spoke to a business contact and they gave me very good feedback about Alliance SI and that they do an excellent job.
I decided to try to work with Alliance SI on cut-off projects and from the very first one they did, the team has shown that they're excellent at what they do. Their performance is outstanding and they provide a lot of consistency."
National Account Manager Lionel Maclou says he's glad to see the relationship between Alliance SI and China Telecom grow from strength to strength, as well as establishing trust and long-term goals.
"Initially, the relationship began as a standard quote request. But what we've found was we're very solutions-based; we're very focused on the customer's needs, so we developed that in the relationship over time. It went from being price-driven to a relationship based on networking.
It's evolved over time, and now they really trust our input. We want to maintain that long-term relationship as opposed to a day in and day out attitude."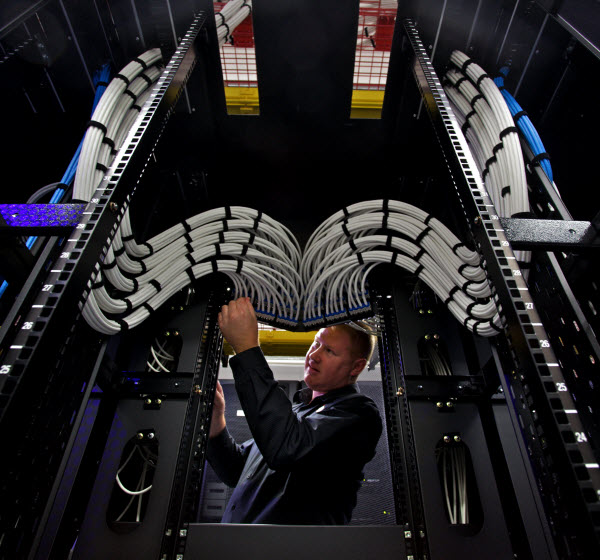 Meeting complex demands of network infrastructure projects
---
Over the years, Alliance SI has completed a wealth of projects for China Telecom.
From providing Wi-Fi access points and structured cabling to relocations, Alliance SI's commitment to quality is unwavering.
"The majority of the projects we manage for China Telecom are surrounding the data centre environment and Alibaba projects.
We also work with them on relocation and migration projects, so moving equipment for a customer to another premise, whether that's from data centre to data centre, or enterprise to data centre," says Lionel.
For Marshal, meeting customer expectations was crucial. He needed a team that knew exactly what components his clients required and were quick to deliver, no matter the size or complexity of the project.
"A lot of the projects that Alliance SI complete for us require low voltage cables for data transmissions. But they've also provided Wi-Fi access points, they've also completed cabling jobs in private computer rooms, and sometimes they'll also do the relocations.
For example, a client required relocation to happen during the weekend. So, they started the relocation process on a Friday evening and when Monday arrives, the customer is moving into the new office and everything is running. There's an intense focus in a very short period, and it's great to see Alliance SI meeting those expectations," says Marshal.
Our dedicated team has the skills to implement complex projects and deliver positive long-term infrastructure solutions. Whether the project requires a full network rollout or specific project management, we guarantee client satisfaction.
Because of our commitment and dedication to quality, Alliance SI has continued to complete a large portion of China Telecom's projects across Australia.
"We've completed potentially close to 90% of all the projects deployed in Australia. China Telecom relies heavily on our technical level and the support structures that we have implemented from a project management perspective," says Lionel.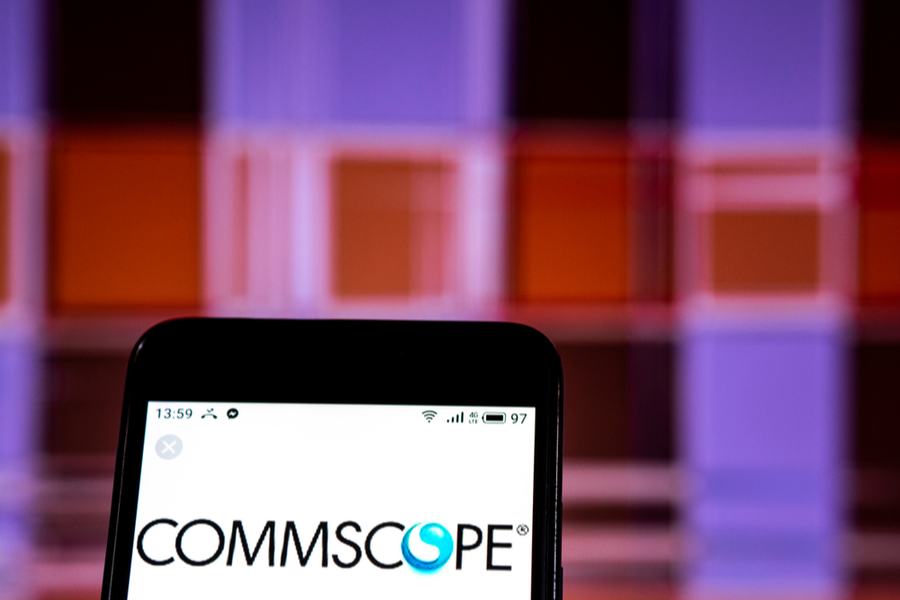 Certified partners with world class vendor solutions
---
Exceeding the expectations of China Telecom's clients requires industry-leading brands and technology. Alliance SI knew exactly which solutions would meet the need.
To support China Telecom with the best possible project design and implementation, we have certification from a range of vendor partners.
Alliance SI is proud to be certified partners with vendor solutions including AFL, the leaders in fibre optic and copper communication solutions, Panduit, the leaders in quality and adaptable infrastructure solutions, and CommScope, leaders in robust and cost-effective copper and fibre infrastructure solutions.
Our certifications with our partners ensure that our technicians are across the latest technology… and for Marshal, he has the peace of mind that their project is in the hands of the absolute experts.
Because Alliance SI is proudly vendor independent, this gives us the flexibility to truly tailor the best solutions and products to meet China Telecom's needs.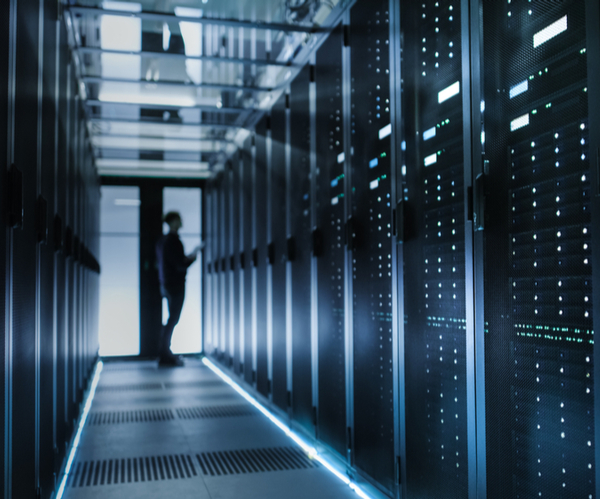 A proven and innovative process
---
Not only that, but Alliance SI offers a clear, proven process to help deliver positive long-term infrastructure solutions. This is a process that Marshal greatly appreciates.
"Alliance SI is quite flexible. At China Telecom, a standard procedure includes signing the contract before a team is sent out. But sometimes our client is a global client and they may have a very strict and established internal process. Sometimes that takes a long time, and when a project's schedule is very tight, there's pressure to get started on the project.
But working with Alliance SI has been really smooth; they confirm everything with us, they do their job well and we have established a relationship built on trust which is really important to us," says Marshal.
At Alliance SI, we know what's important for the project owner. We are able to identify gaps and calculate risk in any project. We have the ability to move fast and can scale a project according to any timeframe.
For national or global rollouts, our team's extensive reach guarantees multiple work-fronts pose no issue. Our skill lies in minimising the risk of project failure.
Our close partnership with equipment manufacturers and suppliers allows us to utilise quality products that are certified for purpose.
Whether you are in the commercial sector, a hyperscale data centre, providing health and aged care services or in industrial manufacturing, Alliance SI has the capacity to deliver any project on time and without disruption.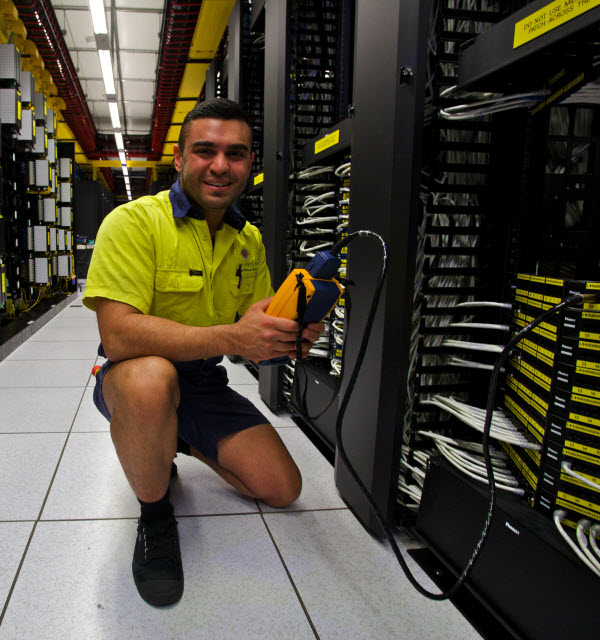 Glowing feedback and a bright future with China Telecom
---
Marshal finds the process of working with Alliance SI collaborative, efficient and reliable.
"The Alliance SI team is easy to reach and they're very responsive. I'm glad we are continuing to work together on other jobs and projects that we see across different data centres.
Across all the projects that Alliance SI helped me to deliver, I've received feedback from customers and they are very happy. We are also very happy. They delivered what they promised in the first place. They're very organised. They never missed the target.
We take care of many projects in different environments, whether it's a data centre or a pay grade commercial building. No matter what the environment is, Alliance SI handles it very well. So, that proves that they have the adequate skills to handle the different IT environments."
And thanks to the strong partnership built with China Telecom, Alliance SI has also reaped great opportunities across the Asia Pacific region.
"Because of our relationship with China Telecom, they've opened up doors of opportunity in Singapore, Hong Kong and different environments. From that perspective, it's a very strong relationship, and we're looking forward to working with them further," says Lionel.
"As China Telecom's market continues to grow in Australia, we've got their back 100%."
We are established network infrastructure experts. We've been in the industry for more than 40 years and have developed a strong reputation for delivering excellent results and far exceeding our competitors' capabilities.
We audit, design, build, install and maintain all manner of infrastructure. We guarantee on-time completion of your infrastructure build and ICT migration projects with our scalable workforce across the Asia Pacific region.
Contact us to discuss your network infrastructure, ICT migration or remote hands requirements.