Going fully wireless with the new Wi-Fi standard
---
By Alliance SI Insights
Are your people ready for ubiquitous connectivity? More video-enabled communications on the move? Constant access to bandwidth-zapping apps wherever they are in the office? It's all possible thanks to the new Wi-Fi standard.
Rather than being tethered to a desk, your people demand workplace flexibility in everything from the time they spend in the office, to where they spend their time in the office. In an open, modern, and collaborative workspace, employees need to be able to move around to find the workspace that best suits what they are doing.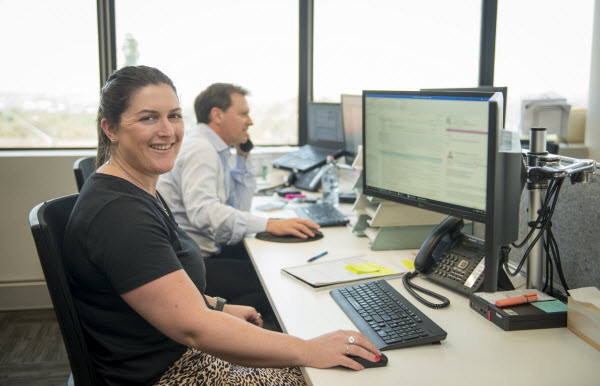 High-performing workplaces
---
In terms of supporting your employees' ability to create or collaborate, high-performance Wi-Fi is critical. However, in many businesses, the reality of Wi-Fi connectivity is sub optimal. Workers participating in video conferencing calls or using high-density high-definition collaboration apps have to compete for wireless bandwidth not only with other users, but with IoT sensors, and other applications and equipment. The result: Wi-Fi networks that all too often slow to a crawl.
Fortunately, the release of the new Wi-Fi standard changes all this. With Wi-Fi 6, going fully wireless in your office, is now a reality.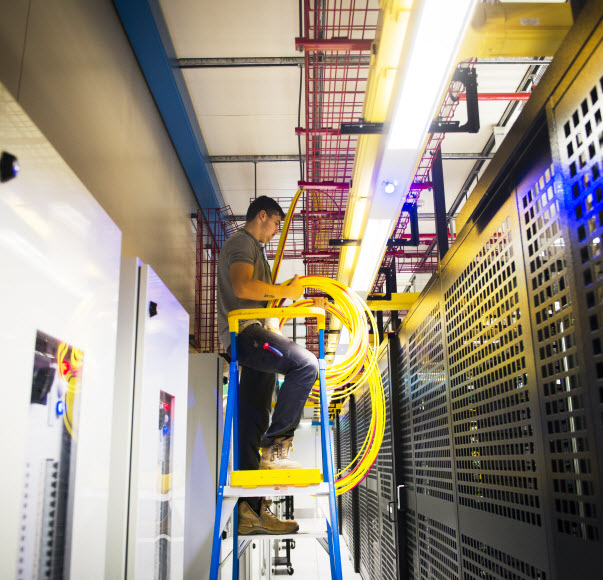 The arrival of the new Wi-Fi standard
---
Wi-Fi 6 addresses today's biggest Wi-Fi challenges:
Performance
Increasing density of devices
Increasing diversity of applications.
The new Wi-Fi standard will provide more predictable performance for all-wireless offices. Wi-Fi 6 is designed to transmit data faster, and optimally share bandwidth among multiple computers and devices connected to a network. It also offers more reliable delivery of high-bandwidth applications like streaming video. Plus, smartphones, laptops, and IoT devices are likely to benefit from longer battery life.
The new protocol enables Wi-Fi access points (APs) to communicate with devices, and inform each other of the exact time that the Wi-Fi radio will be put to sleep and when it will be woken up again for the next transmission.
This important feature is called the "target wake time" or TWT and works to conserve power and preserve battery life on devices by enabling the radio to spend more time in sleep mode.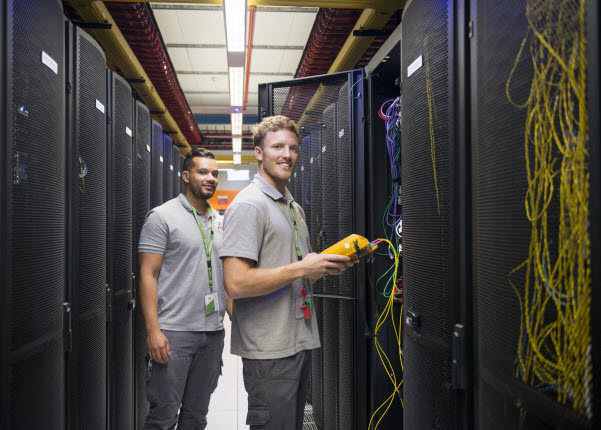 Improves speed in congested areas
---
Wi-Fi 6 will improve a user's average speed by four-fold in congested areas. It does this by dividing a wireless channel into a large number of sub-channels, each of which can simultaneously carry data intended for a different device.
This is achieved through a process called Orthogonal Frequency Division Multiple Access, or OFDMA, and means the communication is now in parallel versus successive.
It also means devices can also respond to the access point at the same time, delivering significant performance and capacity advantages for environments with large crowds. The new Wi-Fi standard also supports more advanced, bandwidth-demanding mobile activities – like streaming HD video.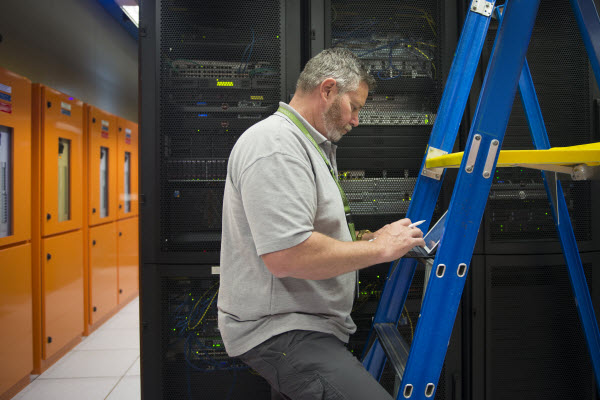 Design your new network on the new Wi-Fi standard
---
For help going completely wireless with the new Wi-Fi standard, contact the team at Alliance SI. With our extensive experience in Wi-Fi deployments over many years, we provide a safe pair of hands to guide your implementation of the new Wi-Fi standard in your office.
Contact us to discuss your Wi-Fi 6 requirements with one of our experienced account managers.