Experiencing the workplace
---
By Alliance SI Insights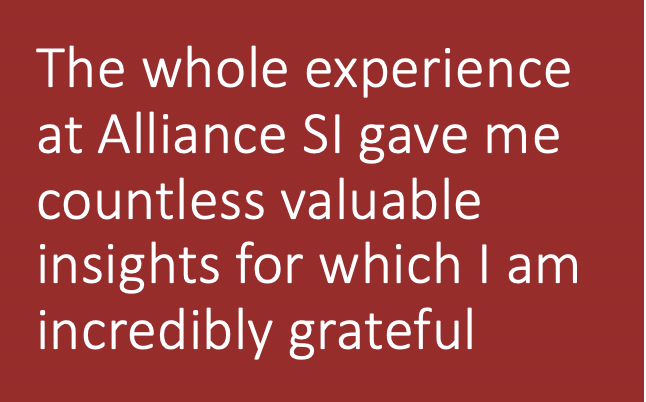 Work experience is a great way to gain industry experience and apply the things you're studying in a real-world workplace. Each year at Alliance SI, we offer successful applicants a range of meaningful work experience opportunities to help an individual understand the requirements of specific jobs and gain practical experience in a busy and diverse organisation.
Most recently, we welcomed Will Englund to our head office in Sydney where he spent a week working alongside members of each department.
Will was interested in the opportunity to learn more about the technology solutions employed by business, and to get a glimpse of the different roles and skill sets needed across a management team. He was fortunate enough to interact with numerous members of our team, and even had the chance to sit in on job interviews as an astute observer.
We asked Will to share the highlights of his time at Alliance SI, and he told us that he relished the chance to get a snapshot of so many different areas of the business and to understand how every sector has a role to play in risk mitigation – but he especially appreciated the chance to attend the job interviews.
"Being in the room immediately after a job interview was incredibly valuable. To see how different characteristics and strategies on the interviewee's behalf are received and how the employer would see those traits within the context of their business was a great insight. I will go into a future job interview with a lot more knowledge".
The team at Alliance SI wish Will every success in his plans to pursue a career in law.  We know that his polite and professional manner will take him far, having demonstrated great integrity and kindness in his time in our busy office.
Will applied for a work experience position by contacting the HR team at Alliance SI. If you are interested in exploring a work experience role with our team, please contact us with your details and we'll reach out to discuss the opportunities.