Dustin Steele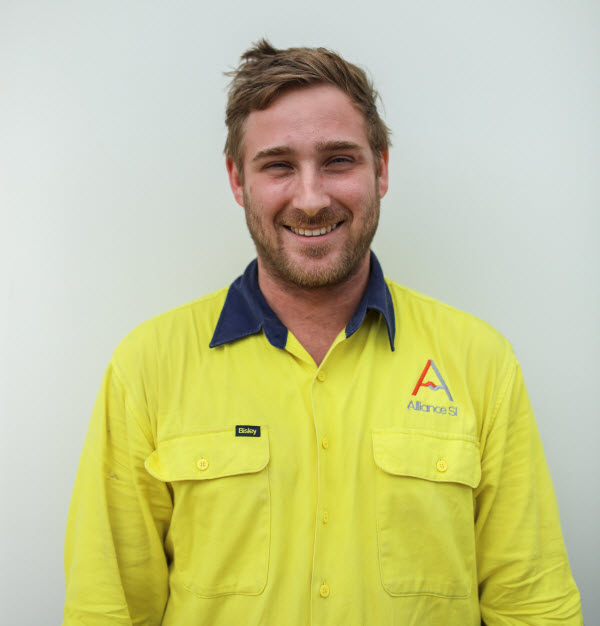 Dustin Steele is passionate about bringing projects to life and meeting the needs of Alliance SI customers.
As an electrician and data technician with Alliance SI since 2008, he's worked on many different projects of varying sizes, across a broad range of industries.
"I work alongside the Queensland team, and I've had the opportunity to complete multiple projects, from schools to hospitals and even office fit-outs.
Even after all these years in the job, seeing the end result of a job is thrilling. It is particularly rewarding to see our customers satisfied.  When I see the positive impact that our work has on their businesses, it motivates me to keep going and do more. I take great pride in my work."
Growing up, Dustin had no idea that one day he would become a technician. But after starting a university degree, he quickly realised that it was time to make the transition from the classroom onto the tools.
"This is an exciting and rewarding industry to work in because we get to bring projects to life."
Dustin is excited to come to work each day, knowing that he plays a part in creating such a supportive and positive work environment.
"I love the people who I work with. We have an encouraging atmosphere which is why we are constantly motivated. We are never thrown in the deep end on a job; our team is supported from every angle of the business. We are also offered variety to work between states, which allows for flexibility and for personal and professional growth.
Our team can consistently produce high quality work for our clients because our experience allows us to understand and complete complex jobs."