The differences between single-mode and multimode: choosing the best fibre cables for your business
---
By Alliance SI Insights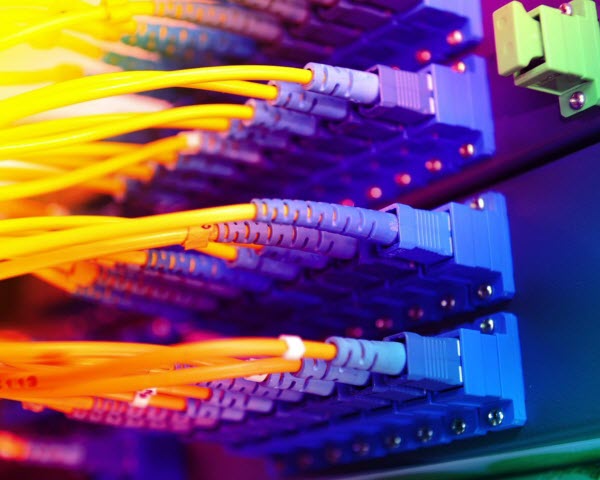 As new technologies continue to emerge and bandwidth usage intensifies, it's now the new norm to demand faster speeds and reliable connectivity. With that, fibre optic cables are becoming a practical solution for many cabling projects to help meet advanced technology.
Now, many businesses are making an important decision for their network infrastructure: should you use single-mode or multimode fibre?
While one isn't superior over the other, each has its own advantages within the right applications. Knowing the differences between single-mode and multimode can help you invest in the right types of cables that are compatible with your optical fibre devices.
We run you through the differences between single-mode and multimode fibre to help ensure that you're making the best choice to improve your business's productivity.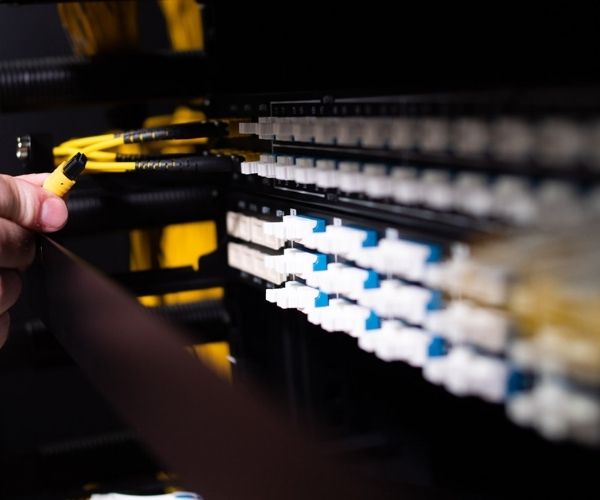 Single-mode fibre's core size is smaller and carries only one mode of light directly down the fibre. As a result, light reflection created during light transmission decreases, lowering attenuation and allowing the signal to successfully travel over longer distances. This means single-mode fibres are usually used in longer distances and in higher bandwidth applications.
Whereas multimode's core size can be up to six times larger in diameter than single-mode, which allows for greater capacity, as more data can pass through the multimode fibre core at a given time.
This will create more light reflections and higher dispersion and attenuation rates, reducing the quality of the signal over long distances.
Generally, multimode fibres are used in shorter distances and for data, audio and video applications in LANs.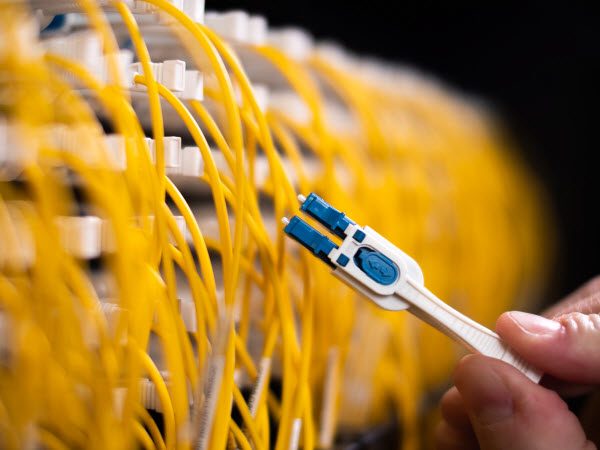 However, because multiple light paths travel down a multimode fibre cable, it can only offer high bandwidth across a short distance.
If multimode fibre cables are used for longer distances, you may experience modal dispersion, otherwise known as distortion.
This is typically expressed in a fibre cable's effective modal bandwidth characteristic, which is an inverse relation between fibre bandwidth and its distance.
As signalling bandwidth increases, the reach distance increases due to the modal dispersion effect. Whereas in a single-mode fibre cable, all light from a pulse travels at about the same speed and arrives at roughly the same, eliminating the risk of distortion that can be found in multimode fibre.
This means single-mode can support higher bandwidth levels with less signal loss over long distances. It's ideal for long-haul signal transmission applications, such as between campuses or in remote offices.
Related posts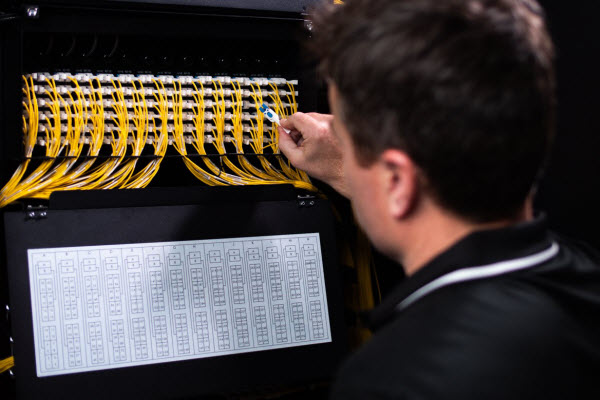 Light propagation differences
---
The light propagation between single-mode fibre and multimode fibre is very different.
Multimode fibre has two types of light propagation—step index and graded index, while single-mode fibre has only one step index. And the light propagation reduces less in the single-mode fibres transmission than that of multimode fibres.
Single-mode fibre needs to be used with laser diode based fibre optic transmission equipment for precise calibration required to inject light into the fibre optic cable. While multimode fibre is usually used with LED-based fibre optic equipment for short-distance transmissions.
In addition, single-mode connectors used for single-mode fibre also have higher stringent alignment requirements than that of multimode fibre connectors.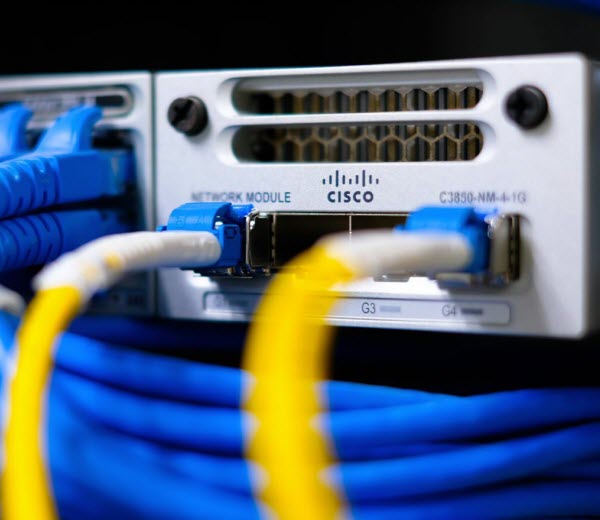 Currently, single-mode fibre is typically less expensive than multimode fibre, but it's important to keep other price factors in mind as well.
Most fibre systems use transceivers, which combine a transmitter and receiver into a single module using fibre optic technology to send and receive data over an optical network. Right now, the price of multimode transceivers is two or three times lower than the price of single-mode transceivers.
As transceiver prices come down, however, single-mode is starting to be used more often in shorter-distance applications as a cost-effective choice.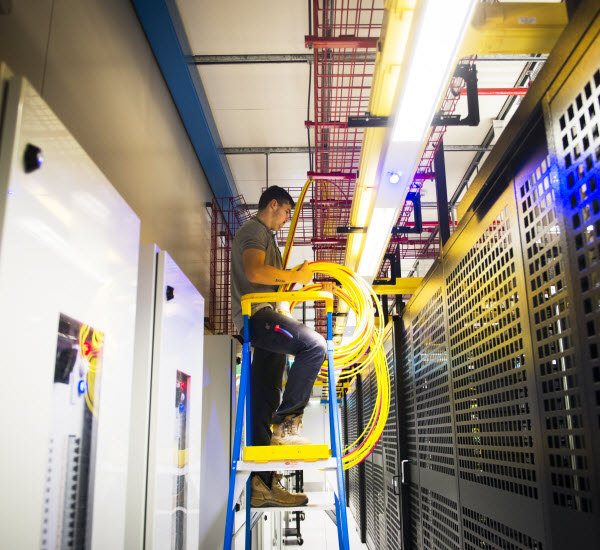 Choosing between single-mode and multimode
---
When deciding between single-mode or multimode, the most important factor to consider is your distance requirement. If you're working within a data centre, it's common to use multimode fibres which can give you between 300 to 400 metres of distance. But if you are connecting over a longer distance, single-mode fibre can give you kilometres in distance.
Considering your appropriate optics for the distance required is absolutely essential in choosing the right fibre cables for your business.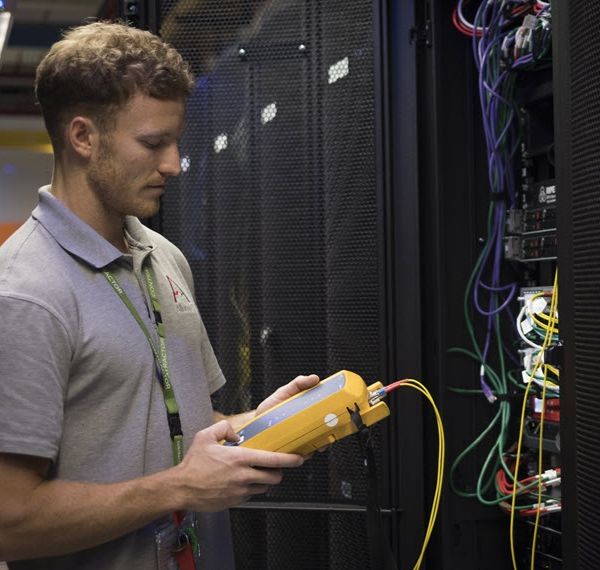 Put your project in our expert hands
---
As fibre technology changes and improves, single-mode and multimode fibre cables must improve as well.
We understand that performance and integrity are critical success factors in the sensitive data centre environment.
With Alliance SI, our specialist approach to data centre cabling always focuses on best practice. We work with our clients to analyse operational risks and minimise downtime, and no matter the complexity of your cabling, we have the capacity to build the best infrastructure to manage current and future needs.
From project conception through to structured cabling design, implementation and ongoing maintenance, we offer a full suite of data centre cabling solutions.
Contact us to discuss your data centre cabling requirements with one of our experienced account managers.