3 factors to consider before you select a Wi-Fi rollout partner
---
By Alliance SI Insights
Whether you're starting from scratch or updating an existing Wi-Fi network, the success of your rollout comes down to how well you plan and execute on that plan. This means the service provider you choose as your Wi-Fi rollout partner has a huge bearing on its success.
With so much at stake, it's critically important to put quality well above price. The craftsmanship of the data network cabling and how the installation team goes about their work plays an enormous part in how the rollout will behave in terms of safety, efficiency, performance, and user satisfaction.
In fact, the worst way to choose a Wi-Fi rollout partner is on price alone. Instead, take the following three factors into consideration.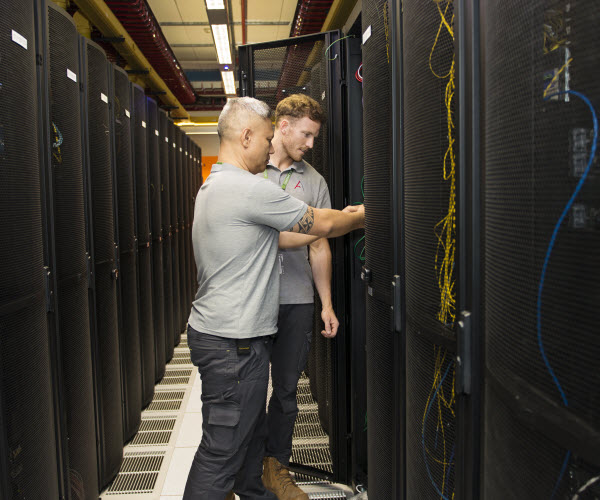 As discussed in a previous post, it's essential your deployment partner undertakes an RF (radio frequency) site survey to gather information about the RF environment. This is the most important step in the design of a Wi-Fi landscape since the information gathered will be used to estimate how much equipment, data network cabling, and power is required, and where best to place the access points by assessing:
● Sources of interference
● Channel utilisation expectations
● Effects of walls, floors, doors and windows on RF signal behaviour
This assessment can take the form of an active site survey which involves an on-site inspection after which a comprehensive report is produced documenting findings and making detailed recommendations about equipment models, configurations and next steps.
Alternatively, a predictive survey can be created where a heat-map is produced highlighting recommended access point locations and expected signal propagation throughout the site.
Although more expensive to produce, for peace of mind, always ensure your provider can perform an active site survey.
It's important to ensure the implementation team you choose is certified on the technology that they are proposing to install for you.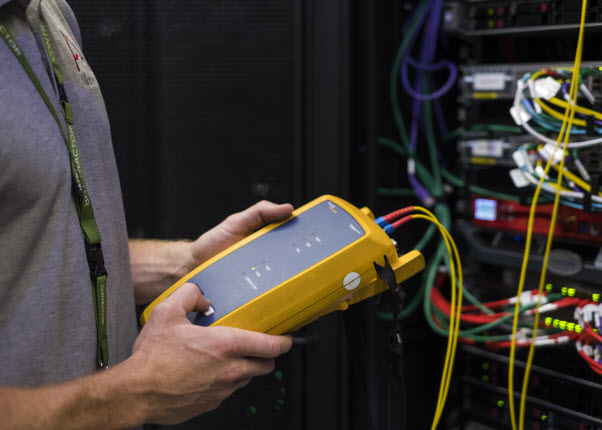 3. Performance validation and testing
---
Wi-Fi performance is influenced by many factors including the quality of devices on the network, other networks in the area, or obstructions such as walls and glass panels.
The purpose of the testing is to validate a deployment or identify performance issues so that corrective actions can be taken. So, testing Wi-Fi performance should mimic real-world scenarios as much as possible.
However, it's common for engineers to check for signal levels, coverage and throughput using a single client device to ensure basic performance requirements are met.
As this is far from a real-world scenario, it's important to check your installation partner measures performance when the network is loaded with multiple busy clients, or can simulate such an environment.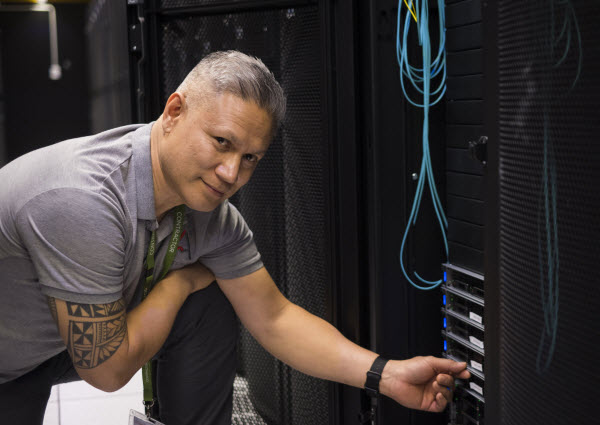 Selecting your Wi-Fi rollout partner
---
Remember, the Wi-Fi rollout partner your choose influences the efficiency and performance of your Wi-Fi network and ultimately user satisfaction. If you're considering a Wi-Fi implementation this year, we'd love to talk to you. We're experienced hands at planning, deploying and optimising Wi-Fi rollouts across Australia and New Zealand.
Contact us to discuss your Wi-Fi rollout requirements with one of our experienced account managers.