10 minutes with Daniela McCole
---
By Alliance SI Insights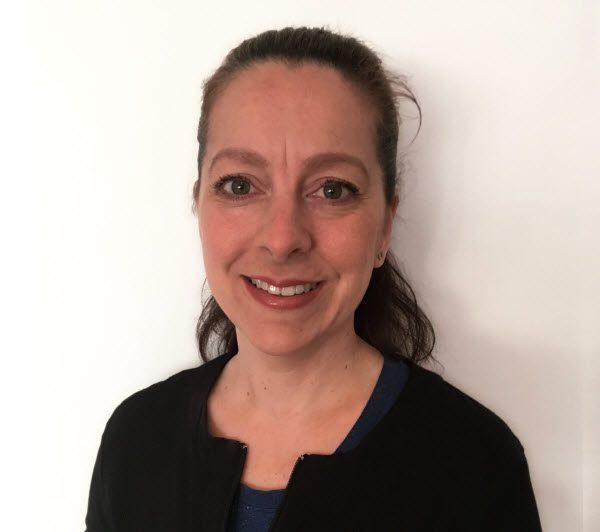 At the core of Alliance SI's success are our people. We believe that our people are our greatest resources. From humble beginnings with a handful of staff, Alliance SI has grown to become a trusted partner to the most successful global hyperscale data centres… the largest technology companies in the world.
We are proud of our team and the quality of work they deliver each and every day. The culture within our organisation has been built around passionate, dedicated individuals who, together, create a formidable team. It is the strength of our people that differentiates us from our competitors.
Life at Alliance SI is all about opportunities, collaboration and innovation. But, above all, it's one that embraces every individual.
To highlight our passionate team members, we chat with one of our staff for 10 minutes to learn more about their day-to-day, what they love about working at Alliance SI and the values that they share with our company.
This month, we introduce Daniela McCole, our Project Administrator in Melbourne, Victoria.
Tell us more about your role
---
Supporting a team of project managers and technicians in the Melbourne office, Daniela is our main point of contact between our Melbourne team and the head office.
"I'm always trying to build a good relationship with our technicians. If they have any concerns, feedback or improvements they would like to channel back through to the head office, coming my way is their easiest channel," says Daniela.
"I look after the administration side of projects. So, I'm processing purchase orders and helping our team with managing site documentation and any other paperwork our project managers and technicians need.
My role is split into two halves. One half is administration work across our Melbourne office, the other is assisting with projects."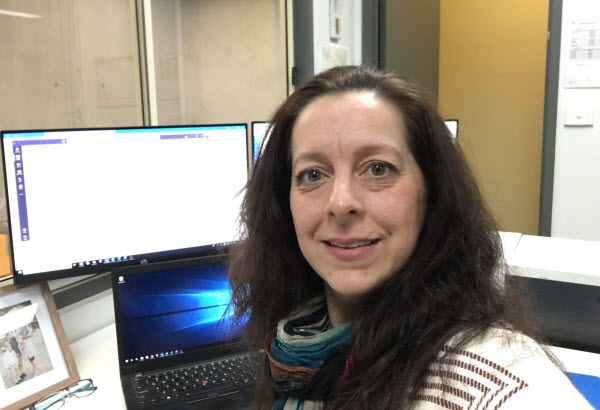 What does a typical day look like?
---
Daniela loves the flexibility of her role, as she can fit work around her family life.
"Having Mondays and Wednesdays off allows me to spend time with my youngest and that's really important to me. I can be there for my child and not have to worry about doing excessive overtime work or feel stressed about my workload.
I work on Tuesdays, Thursdays and Fridays. On Tuesdays and Thursdays, I finish at 3 o'clock for school pick up. But with my laptop, I can always plug in to work later in the day if I need to finish something off. And Fridays are my long day, which gives me plenty of time to get tasks done.
But working with a great administrative team makes such a huge difference. Nicki in the Sydney office and Ashleigh in the Queensland office are both excellent. I know that if there's a task I can't get to, the team is more than capable of running with it and taking care of the task in my absence.
There's always so much variety in my day and I'm always looking for new challenges – I don't often sit still! But it's been an absolute pleasure taking on project work and applying my work to an industry that's relatively new for me.
Getting to know the electrical and data industry is refreshing and I always feel like I'm learning something new every day.
I see Rod's vision for the company is growing and it aligns perfectly for me as well, so I know that there are plenty of exciting opportunities waiting for me here at Alliance SI."
What do you love about working at Alliance SI?
---
Prior to joining the Alliance SI team in October 2019, Daniela was working in project management, project coordination and change management roles but was constantly dealing with high pressure and overtime hours.
But as Project Administrator at Alliance SI, Daniela enjoys the work life balance that she achieves in her role.
"I love the flexibility in my role. I made a decision to prioritise the family life and pursue work life balance, so I looked for a role that was still in the project field, but I wanted to avoid overtime hours.
Now, I can enjoy a 20 hour working week that's in the project space that I'm passionate about. Alliance SI have been so supportive and their attitude and perspective towards part time work has been incredibly impressive.
It's so hard for the working mum to find that flexibility and achieve part time work, but with Alliance SI, it's been so helpful."
She also loves the positive work culture and supporting her team.
Not only does Daniela value flexibility, but she also values excellence. And it's this shared value that makes her a great fit at Alliance SI.
"I believe in giving everything your absolute best. For me, part of the reason I strive for work life balance is so that I can continue to go above and beyond in my role. At Alliance SI, we believe that if you're going to do something, you do it properly and you do it well.
If I pick up a task and notice that it could be better, I will do everything I can to go the extra mile and move things forward. If I can help to make things happen more efficiently, then that makes my day."
Alliance SI is proudly people-centric… without our incredible men and women we would not enjoy the success we have today. It is the strength of our people that differentiates us from our competitors. Our team has decades of experience and is completely dedicated to our customers.
Our work culture is what truly sets Alliance SI apart from the rest and it's how we maintain our reputation as the network infrastructure experts.
Meet some of our team members or contact us for more information.